Yeah, I made banana bread, like everyone else in quarantine. My favorite variation, however, is one I was introduced to be my former voice teacher in middle school — chocolate chip banana bread.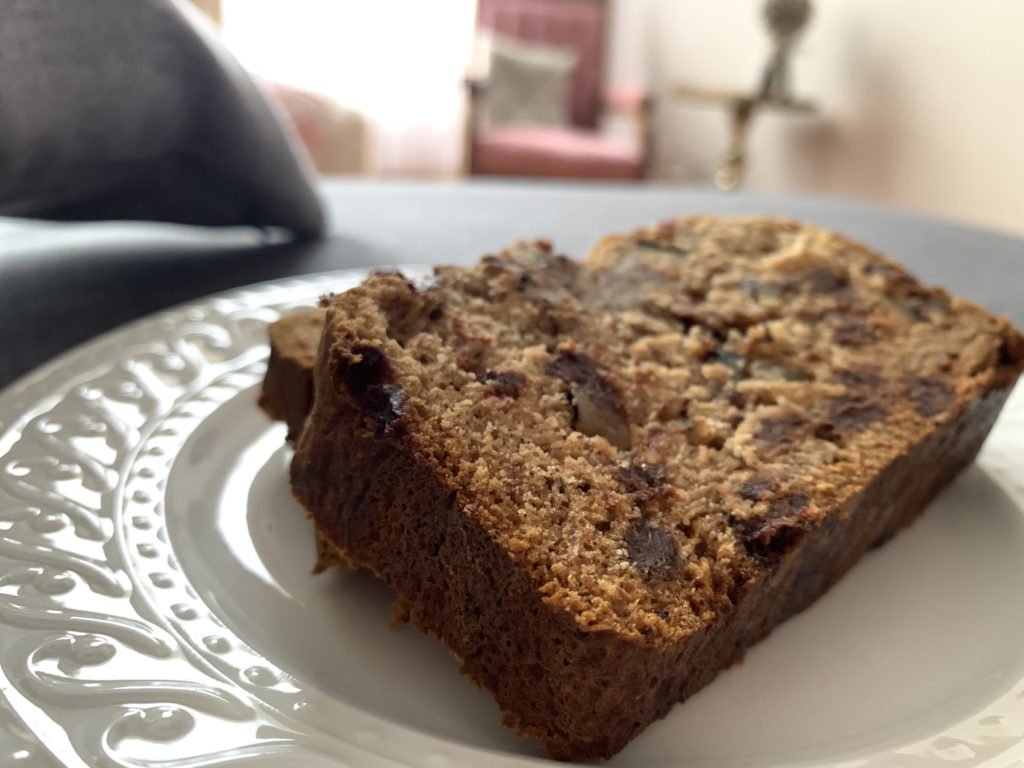 I'll admit to my guilt: I'm basically just buying bananas and letting them get too ripe to eat so I can make stuff with them. I'm not big on banana-flavored stuff, other than banana bread and banana pudding and that's how I bring you to this.
Now, I'll also admit that while I've been enjoying taking Peloton classes on the inexpensive bike I got, I also have been snacking much more than usual — and probably also drinking a little more than usual — so I decided to swap out a few of the traditional ingredients and make it a little less sugary… we won't say healthier, because well, it's probably not.
Chocolate Chip Banana Bread
(Adapted from this recipe)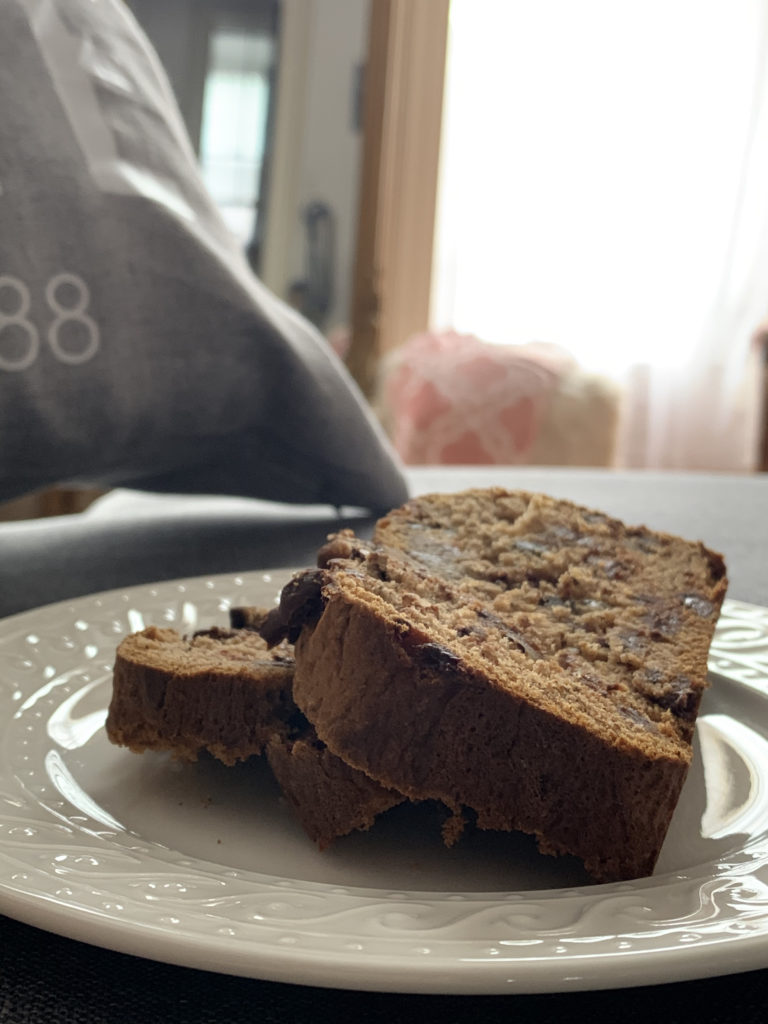 Ingredients:
2 cups all-purpose flour
1 teaspoon baking powder
1 teaspoon baking soda
Pinch of salt, or to taste
3 ripe bananas, mashed
1 tablespoon milk
1 teaspoon ground cinnamon
½ teaspoon ground nutmeg
½ cup butter, softened
½ cup Swerve granulated sugar (not real sugar)
½ cup Swerve brown sugar (not real sugar)
2 eggs
1 ½ cups semisweet chocolate chips
½ cup chopped walnuts (optional)
Make it: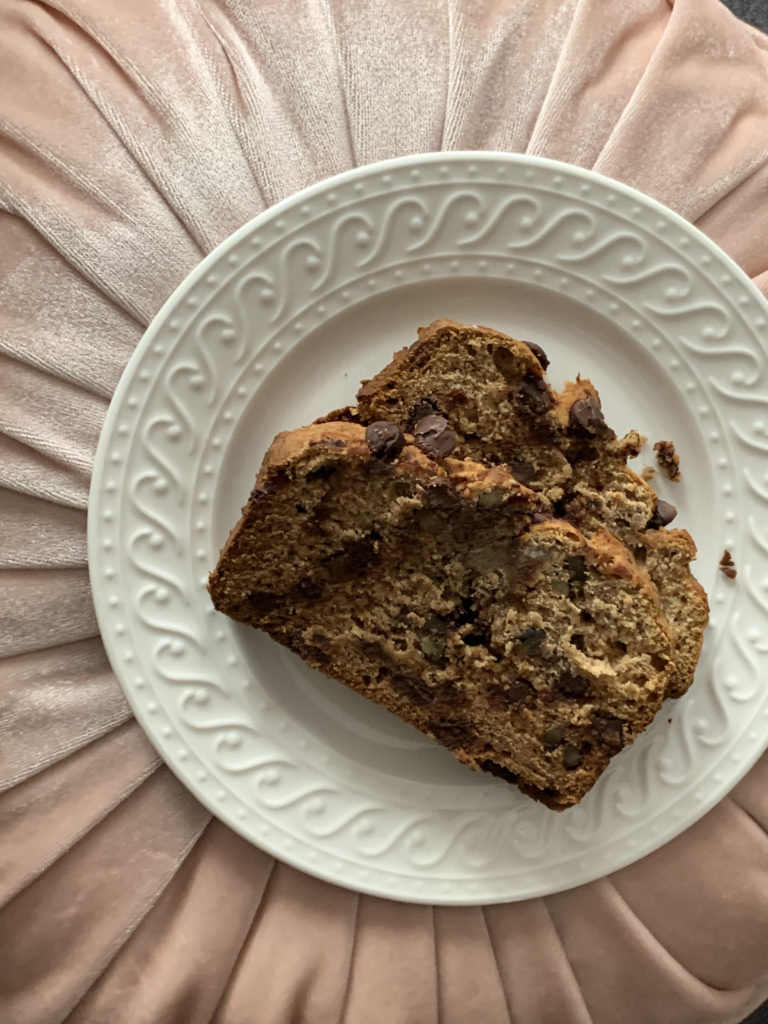 Preheat oven to 325 degrees F and grease a 9×5-inch loaf pan.
Mix flour, baking powder, baking soda, and salt in a bowl.
In separate bowl, stir bananas, milk, cinnamon and nutmeg together until combined.
Beat butter and sugar in a third bowl until light and fluffy, then add eggs to butter mixture, one at a time.
Stir banana mixture into butter mixture, then add dry mixture until blended. Fold in chocolate chips and walnuts until just combined. Pour batter into prepared loaf pan.
Bake in preheated oven until a toothpick inserted into the center comes out clean, about 60-70 minutes.
Cool in the pan for 10 minutes before removing to cool completely on a wire rack before slicing.
What's your favorite banana recipe? What's your favorite thing you've tried to make during the stay-at-home order?
xoxo,