I'm bored. I'm totally bored. Aren't you?
OK, so I know not everyone is as bored as I am, but I live alone, I self-quarantine for about 14 days at a time, visit my parents an hour and a half away for two days and then do it all over again.
I've seen one friend during this time for a socially distant dinner in our cars and went to a drive-by graduation parade for my cousin. A girl I went to high school with ran past me on the sidewalk at my parents' house over Memorial Day Weekend and I've had some human contact with people I chat with for stories and occasionally during my very limited trips to the grocery store and Home Depot. a lot of Instacart and a lot of Amazon and a lot of Mealeo and Grubhub … I even signed up for Grubhub+.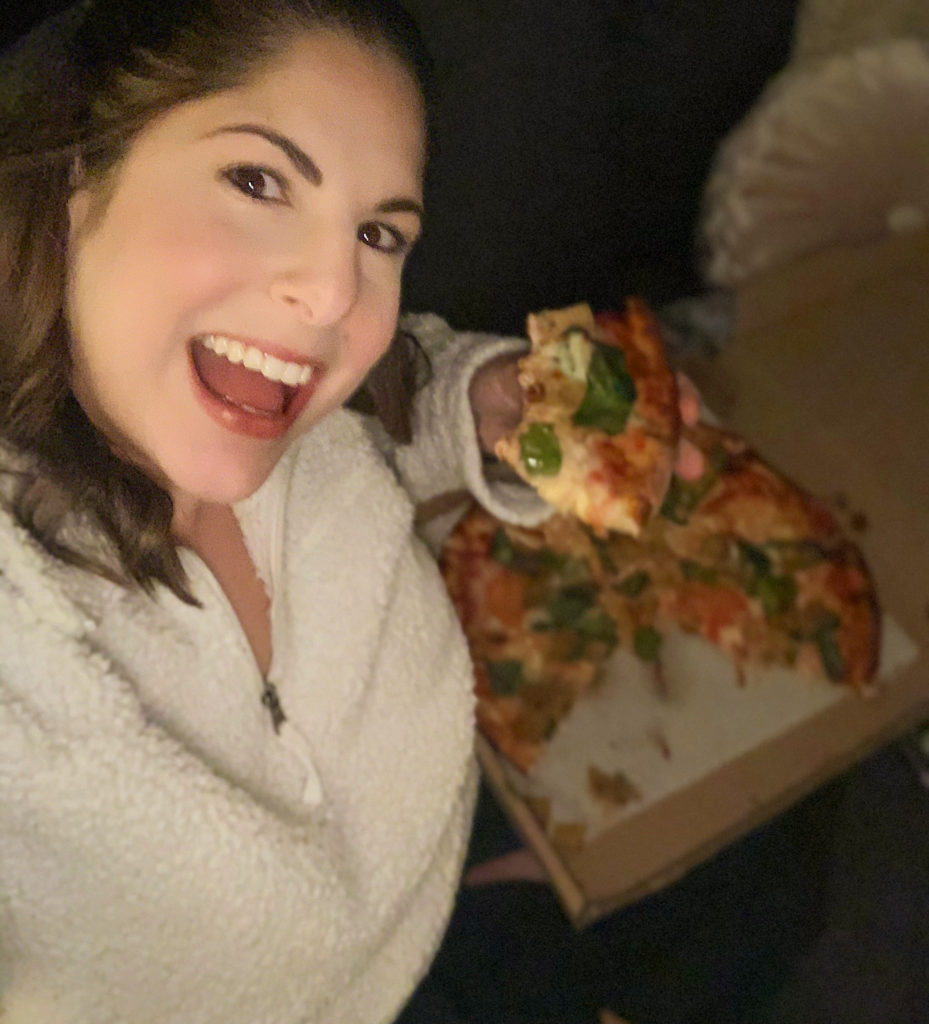 So anyway, I'm bored. I've Netflixed. I've read books. I've done Peloton classes. I've taken a walk in my neighborhood. I've made banana bread. Twice. I even managed to almost recreate the chicken française my uncle used to serve at his restaurant when I was growing up.
I've torn plants out in the tiny backyard of my apartment, laid new landscape edging and preparing to plant my vegetable garden out there in a couple of days.
But I'm craving my spin studio and sports (thank goodness Gov. Cuomo says we can have them back). I've really wanted to go out dancing or for karaoke, out to dinner with friends, drinks on a patio, on an airplane for the two trips I've had to cancel for my cousin's bachelorette and wedding.
Now, I am aware these are all first-world problems and in the Capital Region, we're almost in phase 2. I have a hair appointment in two weeks, which I truly cannot wait for. In Connecticut this weekend, I was able to shop at Christmas Tree Shops and get craft supplies for some sign orders at Michael's for the first time in three months. I saw people eating outside on restaurant patios. It made me happy and excited … but with asthma and two aging parents I am occasionally visiting … still anxious.
While I'm excited to get my greys covered, my eyebrows waxed and go spend an excessive amount of money on things I don't need at TJ MAXX, Marshalls and Homegoods, I'm still probably going to spend most of the next six months inside, or outside being social distant. And if you're anything like me, you probably feel the same way.
So let's find ways to beat our self-quarantine boredom. I figure if I make a list here of things I want to do, it'll keep me accountable. I'll almost give you some ideas for what you can do at home!
What I want to accomplish: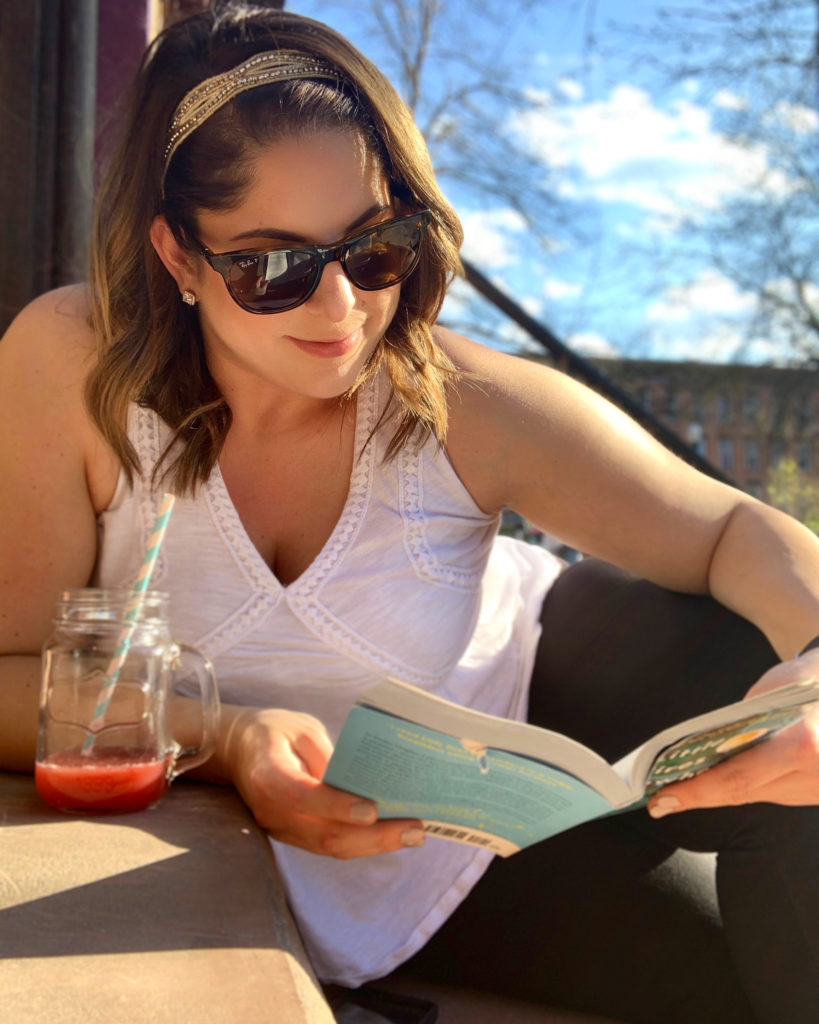 I brought my guitar from my parents' house to my apartment. I've had it since 7th grade and haven't learned how to play. That needs to change.
I haven't touched Almost 30 in two out of the three months I've been sitting on my butt. I need to finish it.
I just finished reading Little Fires Everywhere which I started reading LAST AUGUST. Not OK. I want to read at least one book per month.
I was working out each day, then I got lazy and now I've been doing it every other day, or skipping 2-3 days at a time when I'm out of town. I need to get more consistent and try get back on my bike each day. I am using Peloton Digital (they have a free 90-day trial, then it's $12.99/month on the app) with this bike … until I can get my credit card debt under control and then I'm planning to get a Peloton.

I use my Fitbit Inspire to keep track of my heart rate and workout stats and a Wahoo Cadence monitor. If you're spinning like me, I highly recommend Leanne Hainsby, Robin Arzon and Cody Rigsby's classes if you're riding. Also — be my Peloton friend! Eleighb is my username.

I've been working on a stand-up comedy set, but have never done stand-up in my life. I mentioned to a few friends I might want to do a Zoom or Houseparty show for them to see if they think I'm funny but I haven't done this yet. (People laugh all the time when I'm just talking and making jokes, so I feel like I could be good at it, but I don't know. 🤦‍♀️)
I've gotten used to eating too many quarantine junk food snacks. I need to adjust to healthier ones. (I'm re-addicted to Mott's Fruit Snacks, Goldfish crackers and Skinny Pop with melted Colby jack on it.)
I re-launched this blog, so now I must keep it going and not get lazy like I have the last two times I moved to new places. 😃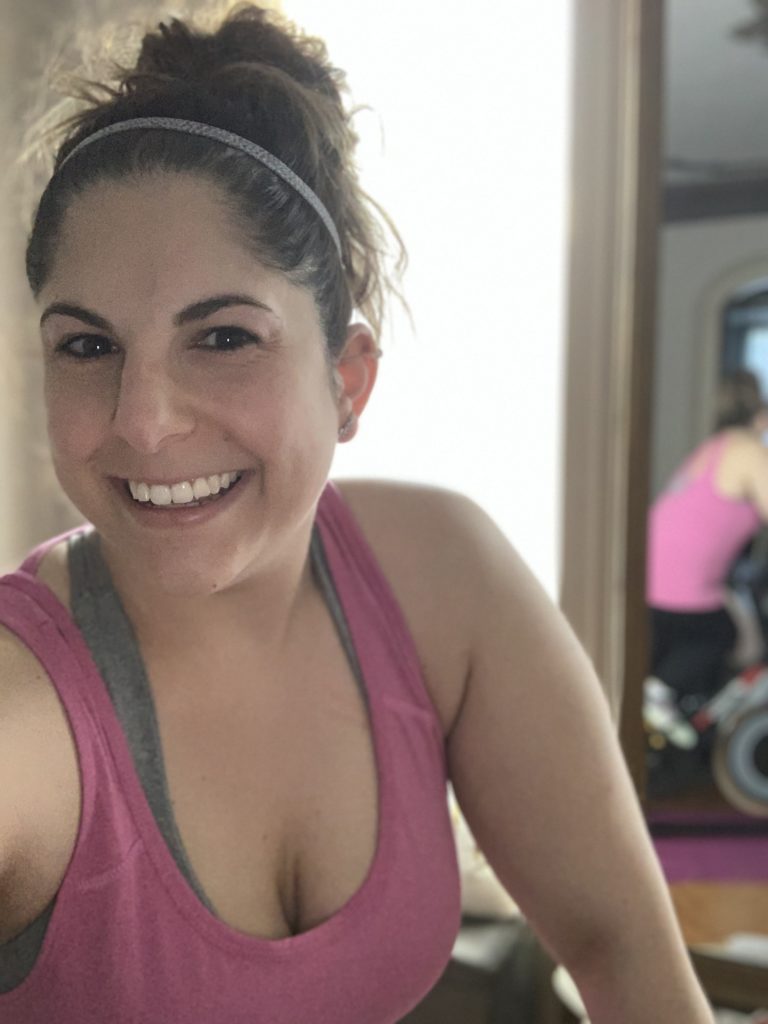 How we can all beat boredom:
Try a new fitness class

I interviewed the creator of The Movement Platform for work a few weeks ago. They're NYC trainers offering donation-based live fitness classes on Zoom. You pay what you can via Venmo to the instructor, and if you can't afford to pay, it's no biggie.
I also fully endorse the Peloton classes. I love the strength and cycling classes, especially if you don't want to break the bank and get an inexpensive bike like I did. They're not paying me. They're offering a 90-day free trial, see above.

Try re-creating a favorite food you only get at a restaurant.

I tried my hand at chicken française that reminded me on my uncle's version at Lido's in Springfield, Mass. growing up. This was the recipe I tried and I have a full video on IGTV making it. It came out really delicious and was so easy to make.
There are recipe websites dedicated to restaurant dupes, like CopyKat. My next attempt will be to recreate The Smith's Brick Pressed Chicken, which is one of my favorite meals of all time. I don't know what they use, but I'm determined to find out, since they're offering home delivery to everywhere but upstate New York. And it's not currently on their delivery menu, but… their bleu cheese fondue chips are the only way I eat bleu cheese, so that's on my to-do list too.

Do the deep clean you've been putting off.

It's definitely not fun or sexy, but it's so satisfying. My apartment was disgusting when I moved in and I finally got around to a couple of cleaning projects, like bleaching the blinds in my bedroom that were left here by a previous tenant. After my long weekend out of town, coming home to this place never looked better.

Do the DIY.

Plant a vegetable garden or some flowers.
Google a project you've wanted to do in your home and learn how to do it– you can literally learn anything on YouTube. It's how, many years ago, I learned how to tile a kitchen backsplash and install luxury vinyl plank flooring when I gave my parents' kitchen a little makeover.
If you're at a loss, I have lots of ideas for projects on Pinterest.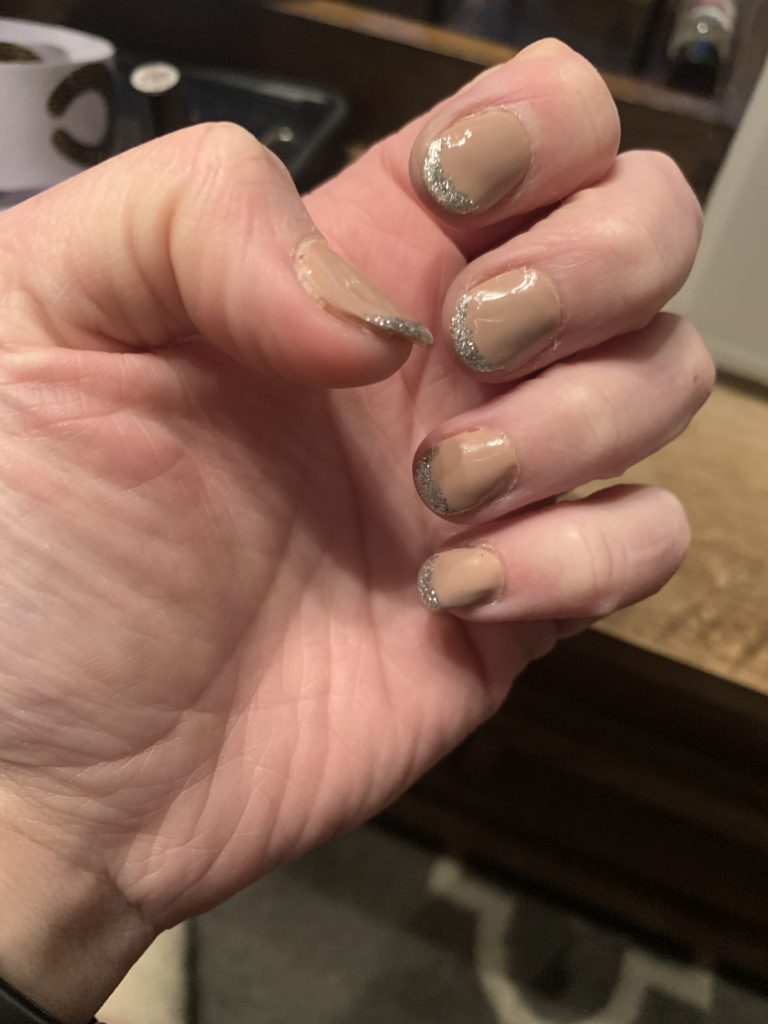 Pamper yourself.
Learn a new beauty trick.

Ever wanted to learn how to French braid your hair? Actually make a smoky eye without looking like a raccoon? Create the perfect contour? YouTube is your best friend.
On that note… throw out old makeup, nail polish or hair products. Anything older than 6 months to a year should get tossed. They usually have an expiration stamped in them. Don't forget to check your sunscreen!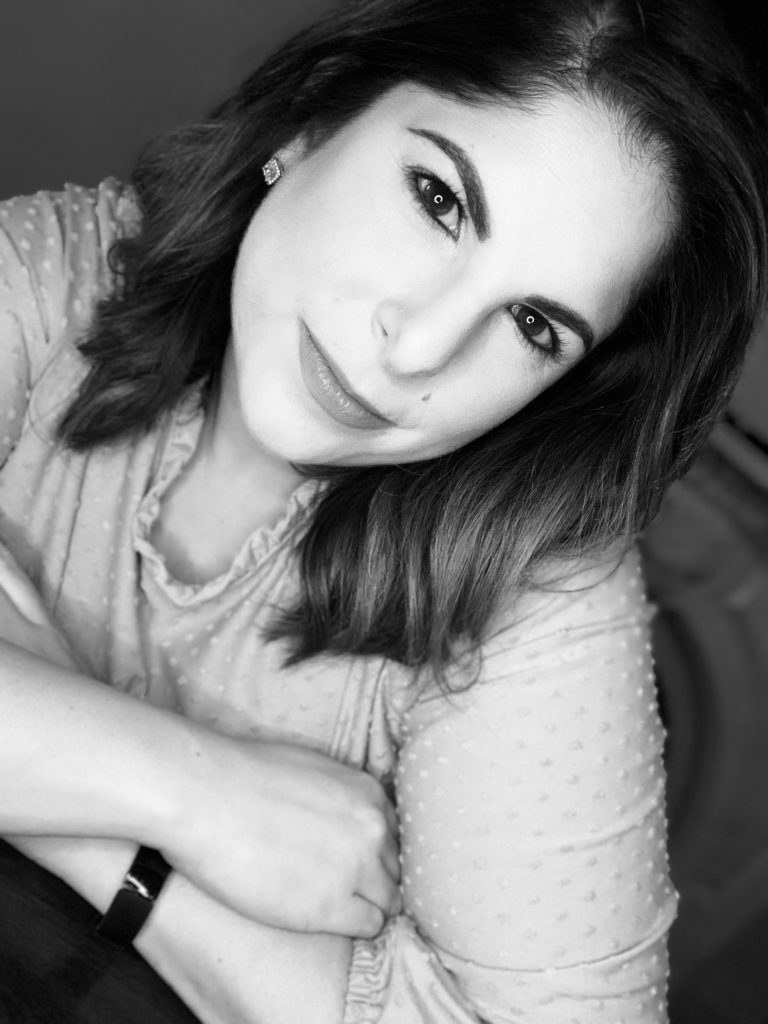 Speaking of beauty tricks… book a FaceTime portrait session!

Yeah, it's a thing. I spoke with J.P. Elario of Elario Photography a few weeks ago about his FaceTime portrait sessions. It's a good excuse to get dolled up, maybe take some new photos at home, some new dating profile pics, or just for something fun to do during this time. He inspired me to take a few shots of my own with my timer. He posts about his session times on Instagram, so that's the best way to find out and book one!
Make a TikTok.

I KNOW, you're about to close this window out, but seriously, you're already sharing TikTok videos all over Instagram and Facebook and we the millennials are taking this app back. We invented social media and the internet, after all. Why should kids have all the fun? Trust me on this. It's also really fun to learn TikTok dances — but they're pretty tough. Don't say I didn't warn you.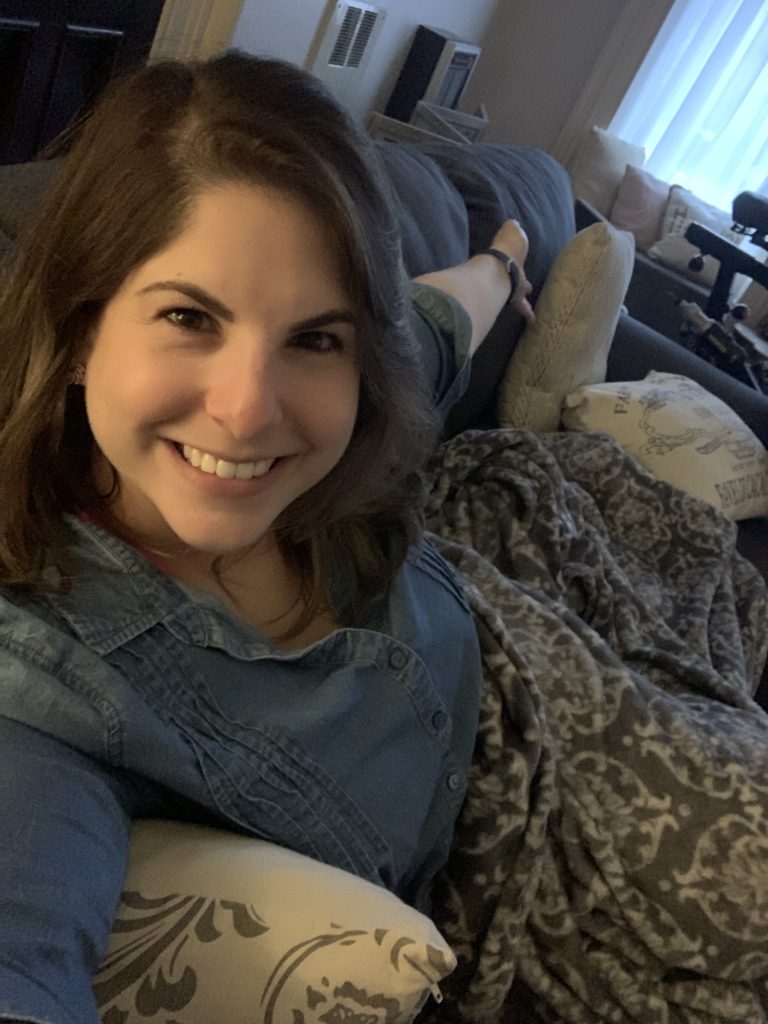 Just relax.

It's OK to literally accomplish nothing right now. Try to get some rest (I know, I'm having weird dreams too, a psychologist explained to me that it's normal) and just take it easy. Binge watch a new show, take a nap, stay in your PJs all day. It's totally fine.
What did I miss?
Is there something you're doing at home that everyone else needs to be doing too? Leave me a comment and let me know! And tell me what recipes you've tried, please … I just ordered Thai takeout for the 87th time.
xoxo,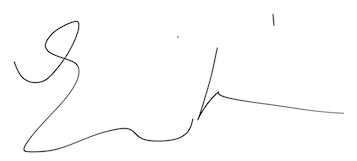 (This post contains some affiliate or referral links, which means I may make a small commission off of any purchase you make by clicking on them.)