When I made the move to Tampa several months ago, I decided to nix most of my decor in favor of newer, more modern pieces. Plus, the move on its own was expensive enough with everyone migrating — so it was simpler to leave behind a dining table that wouldn't fit, or a couch that had lived in four different apartments and a house over five years. I went from a one bedroom to a two, desperately needed a space for my Peloton and other exercise equipment, and needed a dedicated spot for my remote work.
I slowly got settled in and furnished the space the way I wanted and while it looks the way I planned — decorating for the holidays is what really has made my place shine. Still, I wish I could do more and I know I'll be sad when it's time to take the decorations down in a few weeks. I typically leave my decor up for Armenian Christmas (January 6th) and then take it down — but last year I left it up until February. I feel like at this point — nearly two years into a pandemic– you should do whatever brings you joy, so if you want to leave your decorations up year-round, you have my full support.

Before I traveled for Christmas with my family, I invited a few friends over for some light bites and drinks. It was the first time I'd entertained in my space, or had anyone besides maintenance inside to see it! Getting feedback from others made me so happy about my choices for decor — and getting festive — and it was nice to have a small sense of normalcy celebrating with a few people!

Looking for something to make for a holiday gathering? I know cream cheese is in short supply, but if you can track some down, my Cookie Butter Cheesecake is always a crowd-pleaser! Can't recommend it enough.
I've been collecting my Christmas decorations for years, so there is some new and some old. My Christmas tree is on sale at a DEEP discount right now (linked below). I typically have a real tree, but this year because I was traveling, I opted for a faux tree. Here is my decor this year: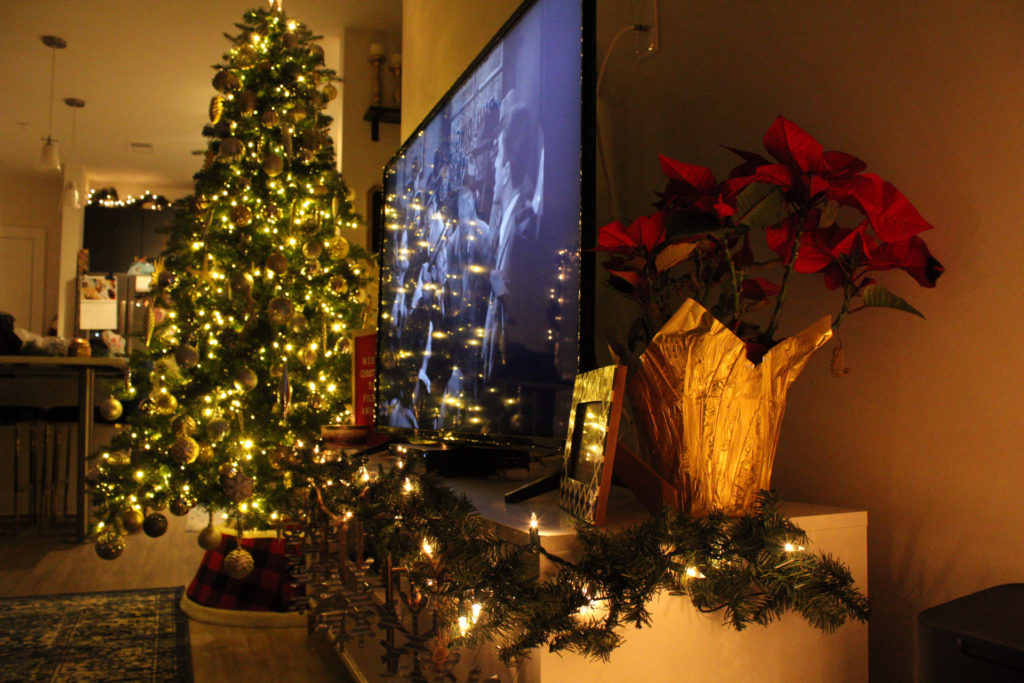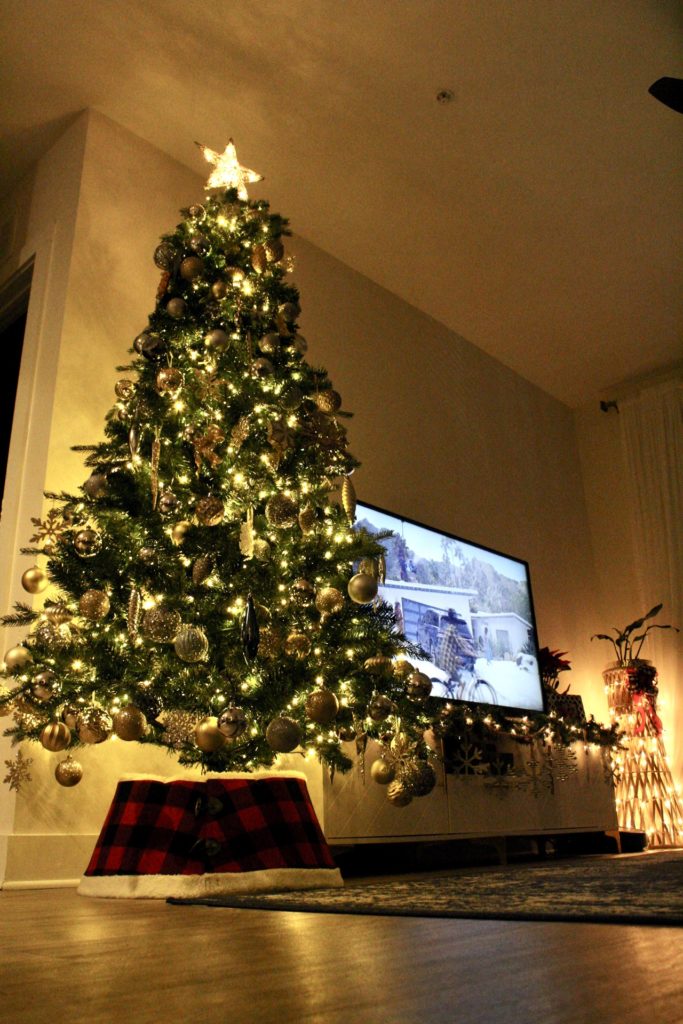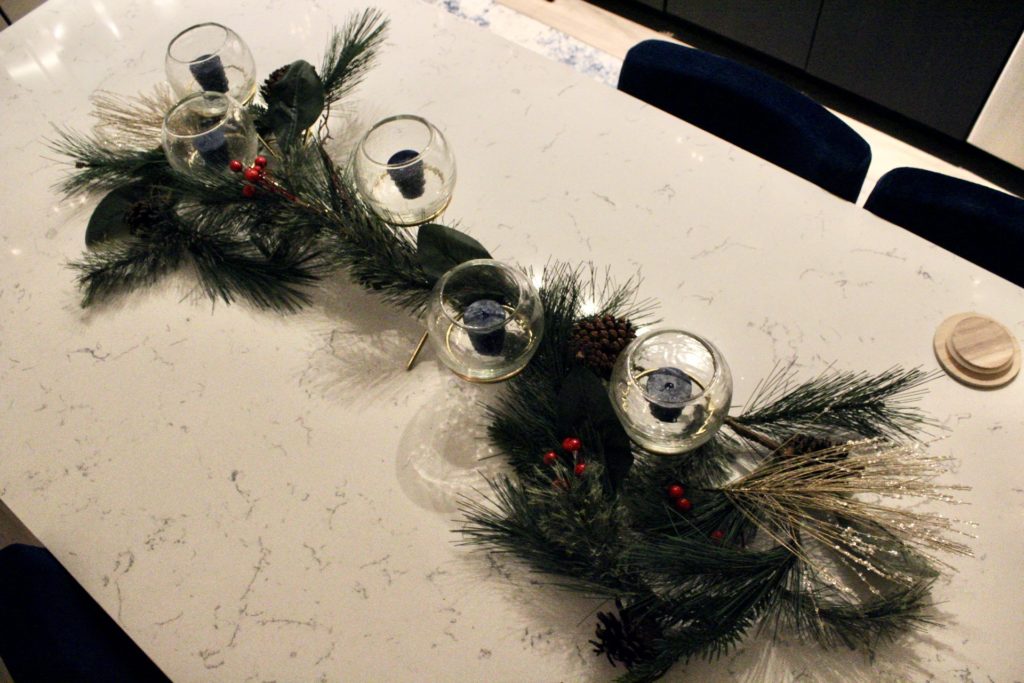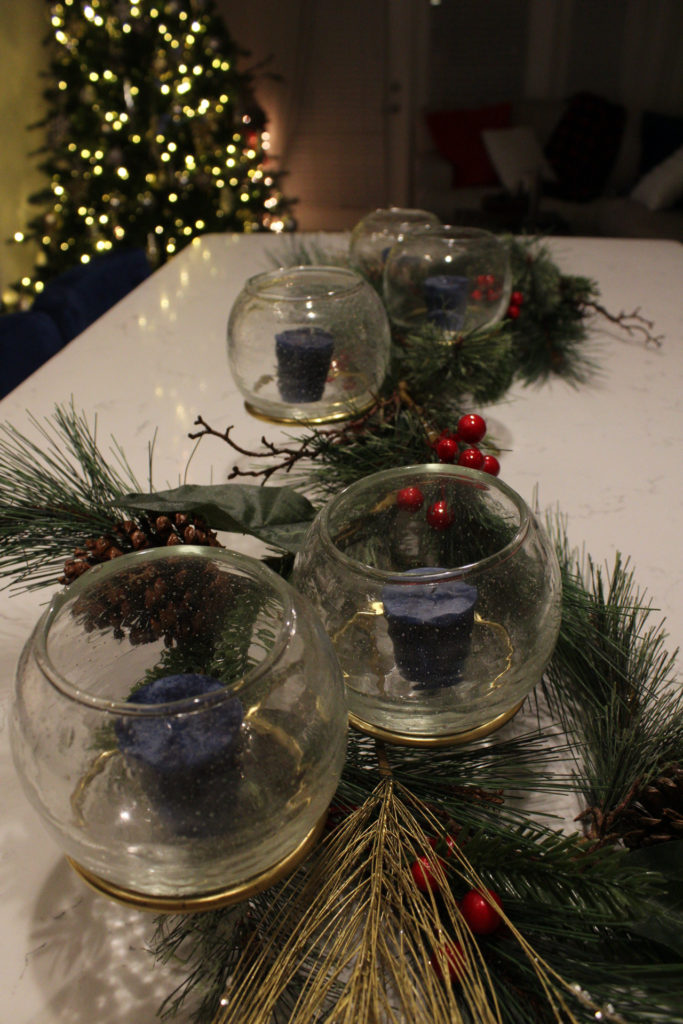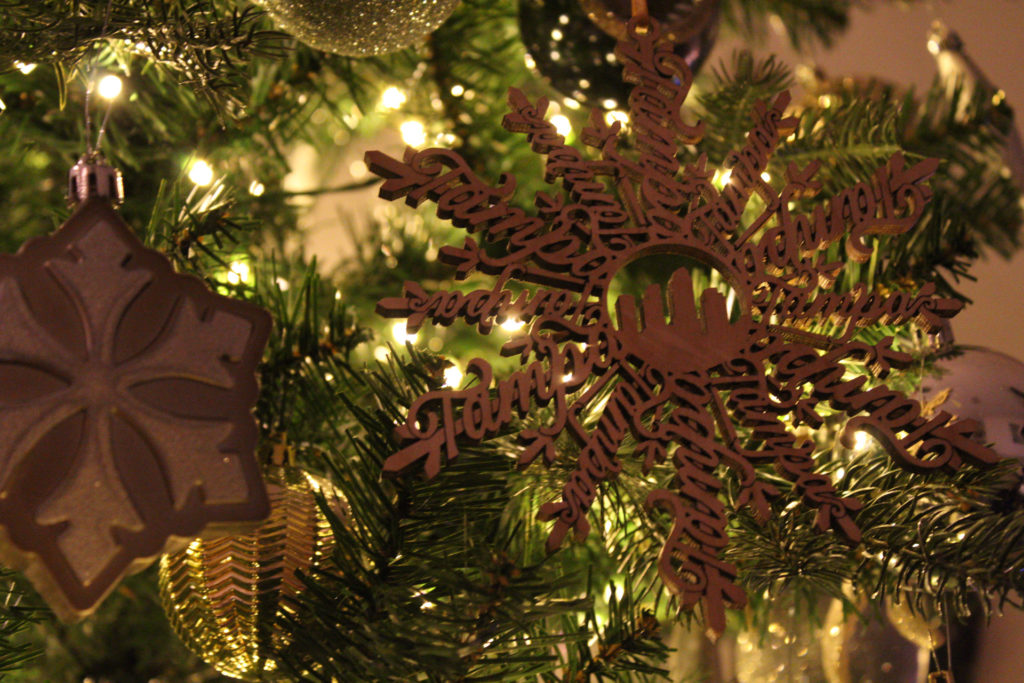 See more decor:
Another view of the living room. Stocking from Target, 2017. It's A Wonderful Life, 1946.

A close-up of my snowflake garland. One Holiday Lane, 2017.

Candle, Frosted Gingerbread from TJ Maxx. Also available at Marshall's & HomeGoods. Visit your local store for availability.

My "card garland" over my laundry room. I can't wait to fill it when I get back with the cards sitting in my mailbox. I added lights, and glitter clothespins. The wreath was made from grapevine in my parents' backyard by my dad, decorated by me and with a bow my mom made by hand!

Bowl, guest towels and cinnamon potpourri, all from HomeGoods.

Potpourri, bowl, both from HomeGoods.

Bowl and pine potpourri in living room, both from HomeGoods.

White pine garland and lights on top of my kitchen cabinets. (Garland from AC Moore, 2019)

Tried to make the guest room festive too! Swapped the bow on my door sign and added some felt garland. Garland from Michael's, 2020. Candelabra, TJ Maxx, 2019.
When you decorate for the holidays, do you decorate one room or all the rooms in your home?
xo,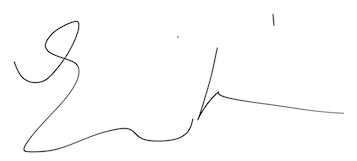 (This post contains some affiliate links, which means if you make a purchase after clicking on the link, I may receive a small commission from your purchase.)