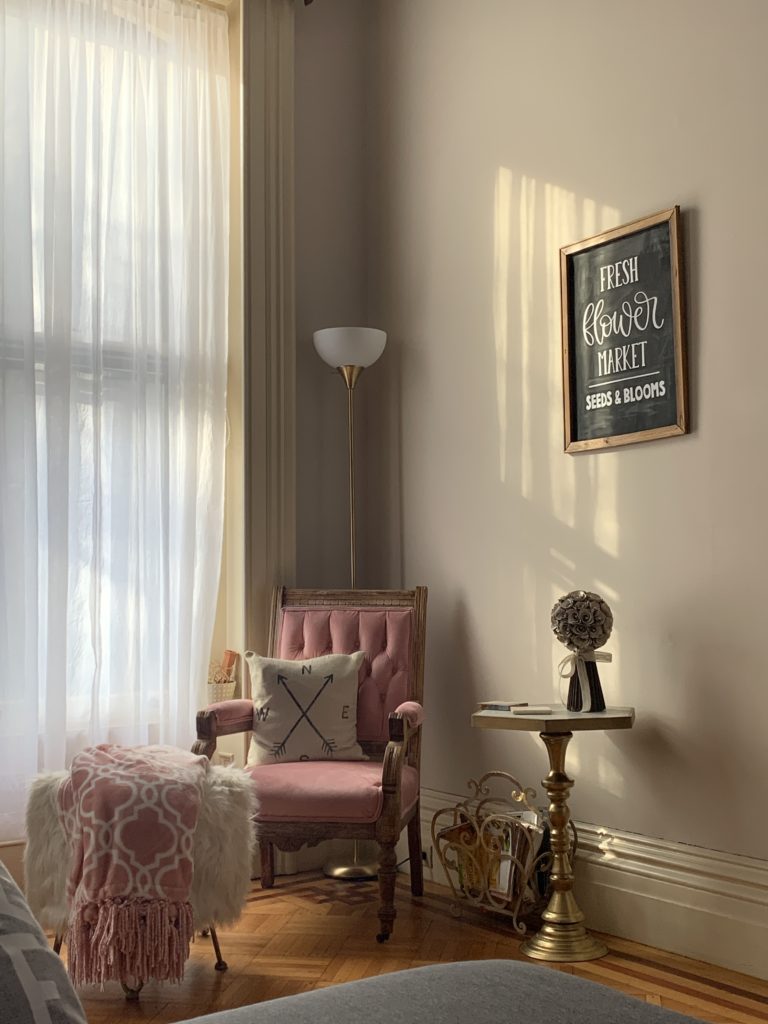 Midway through my lease last year, I would tell everyone who asked where I lived, "But I want to move to downtown Troy!" I remember when I first looked in the area, moving to the Capital Region, the apartment complexes I looked at in Troy were in rougher neighborhoods, but I didn't know where to look. Once I was here, I had a better idea of where I wanted to be … and when the time came, I found the apartment I'm in now, which is really more like a townhouse.
Two months into living here, there were (and still are) some projects I asked the landlords to take care of — and well — then the pandemic hit, so the plumber has been in here for an emergency and that's it. I had planned to have a housewarming once those projects were complete, but that isn't happening any time soon either.

A few days ago, we had a massive rally in the city for Black Lives Matter and my work team had 10 of us on site, working together so we were safe in case things got violent. When the first wave of the march through the city quieted, we were a block from my apartment so everyone just came home to my place. It wasn't quite the housewarming I envisioned, but hearing a few of my coworkers marvel over my restored 1870's brownstone and my pink and grey decor made me forget that I hadn't entertained a single friend here since I moved in.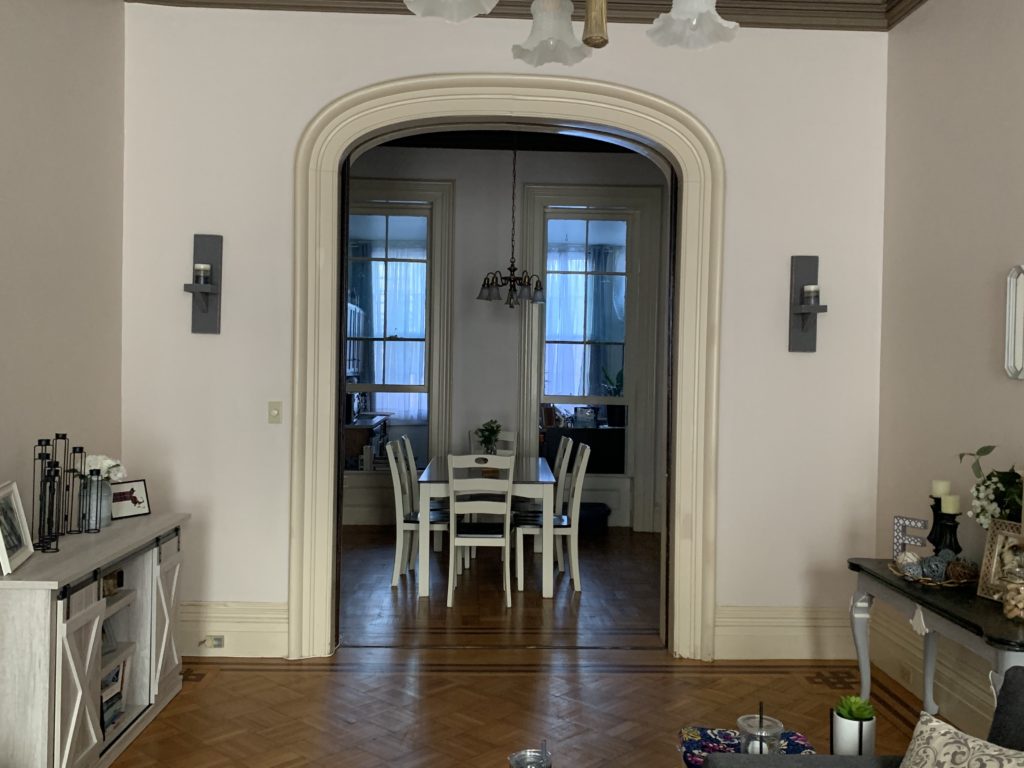 While it was all sort of last minute and I had nothing to feed people and the apartment hasn't been cleaned in weeks — my work stuff strewn all over the place — along with supplies for my garden that my dad sent home with me so I wouldn't spend money and a fan he repaired that I can't figure out how to put together — it was just so nice to have people who feel like extended family most of the time, in a place I've imagined full of friends and family.
But that's not all that inspired me this week. This city boarded up its windows, in preparation for that violence I mentioned before. Last week in Albany, riots broke out and dozens of businesses were destroyed and looted, so there were rumors floating and concern that the same thing may happen here. Instead of just plywood — artists in our city started coming together to beautify the windows with messages of hope, love, equality and peace.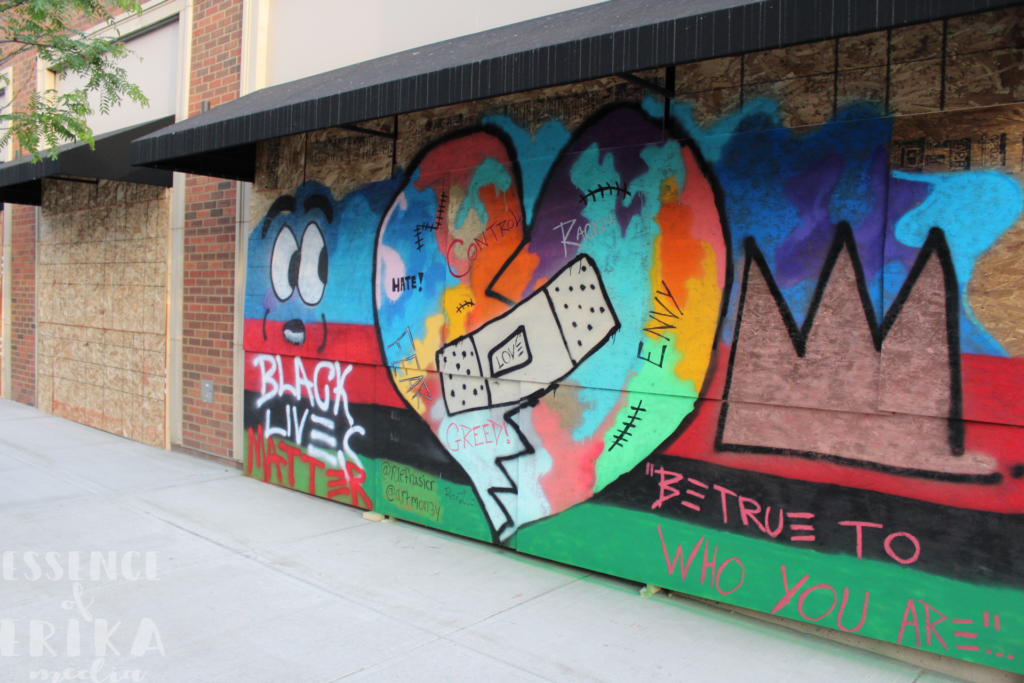 The rally in Troy drew 11,000 people. I've been to rallies and protests many times for my job and on my own. And this time — I felt like I was in a movie. The energy felt different. The people, despite their masks, were of every race, ethnicity and creed you could imagine. And there was zero violence. The protests lasted late into the night without incident and everyone went home.
Now as the plywood canvases have started to come down, I am a little sad to see them go. Not only are their messages important but the work was something spectacular to see in a time that's been ugly for weeks now.
That plywood brought people together. I met new people in our community because of that plywood. I talked to them. I heard their stories. I know other people here did too. There were difficult conversations about race and ethnicity. There were difficult conversations about why human life is worth more than property. But most of all: There was conversation. There were neighbors meeting. There were people coming together to take care of each other.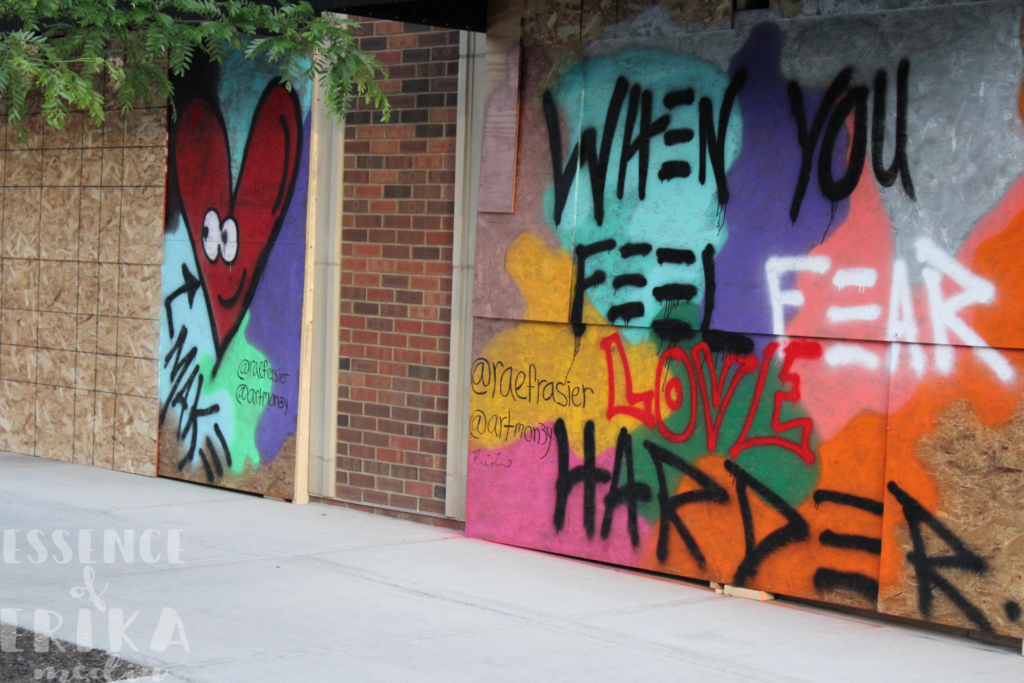 The streets look weirdly bare now and some people I've met have told me they're hoping to find a way to keep these artists involved and sharing these important messages around our city. I hope they do.
But overall, I hope these conversations continue and I couldn't be more proud to live here in Troy.
"When you feel fear, love harder." – The art above.
xoxo,