"I have nothing to wear." Anyone else feeling this way? I haven't put on a dress, or anything fancy for that matter, in 14 weeks.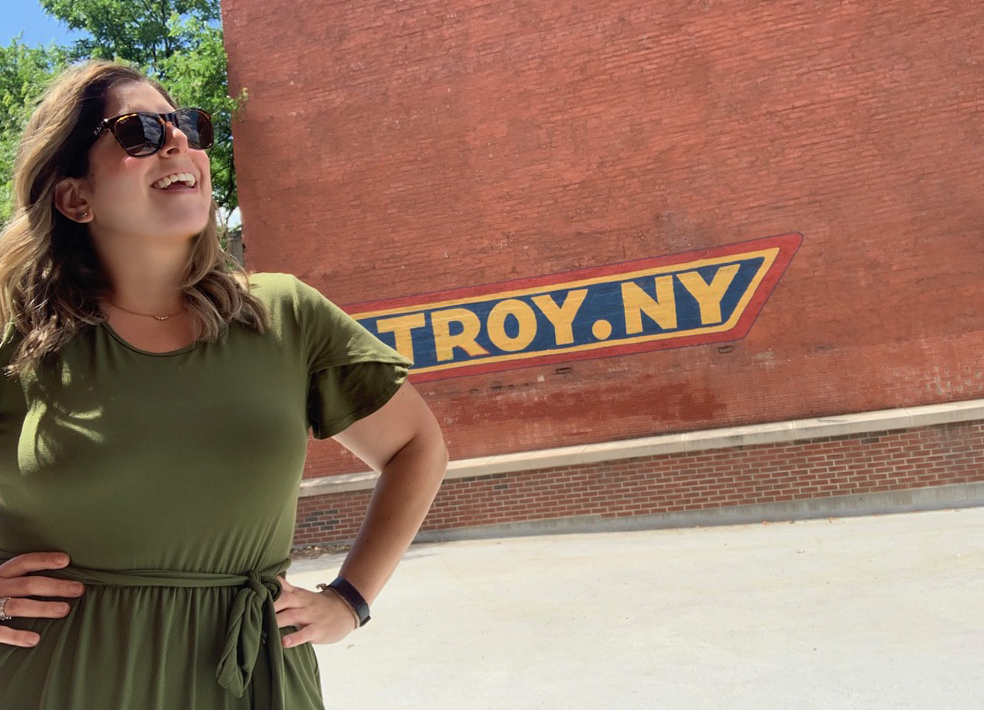 I am a regular purveyor of Marshall's and TJ Maxx, they are my two favorite places to shop. (I once dated a guy who said he had never been in one and I'm not sure why that wasn't a red flag for me.) Anyway, they're my favorite not only because they have great deals on designer items, but because of the vast selection of everything I don't need.
New slides? Yep. A wreath for my door? Why not. A new tchotchke for one of my tables? Absolutely! This blouse? Interesting neckline for work. I've got a wedding to attend — they've got an evening gown for it. Supportive sports bras with fun backs? The Pro-Fit ones are my fave and they're $13.99 for two. I ruin them every few months because I wear them even when I'm not at the gym.
I saw a TikTok from Tennessee when the stores first opened there — everything was marked down and they had so much merch to move. I've been to three so far here — and have left without a single purchase, as everything has been completely picked over. (I almost bought a pair of Sperry's for $24.99 last week and I don't know why I talked myself out of it … they were the only thing I saw that I wanted.)
So for the past 14 or so weeks, like many of you, I've had Target, whose women's clothing selection has been incredibly underwhelming to me for the last four months and is now overrun with swimsuits. (I've been working out, but still too many quarantine snacks to deserve a new suit.)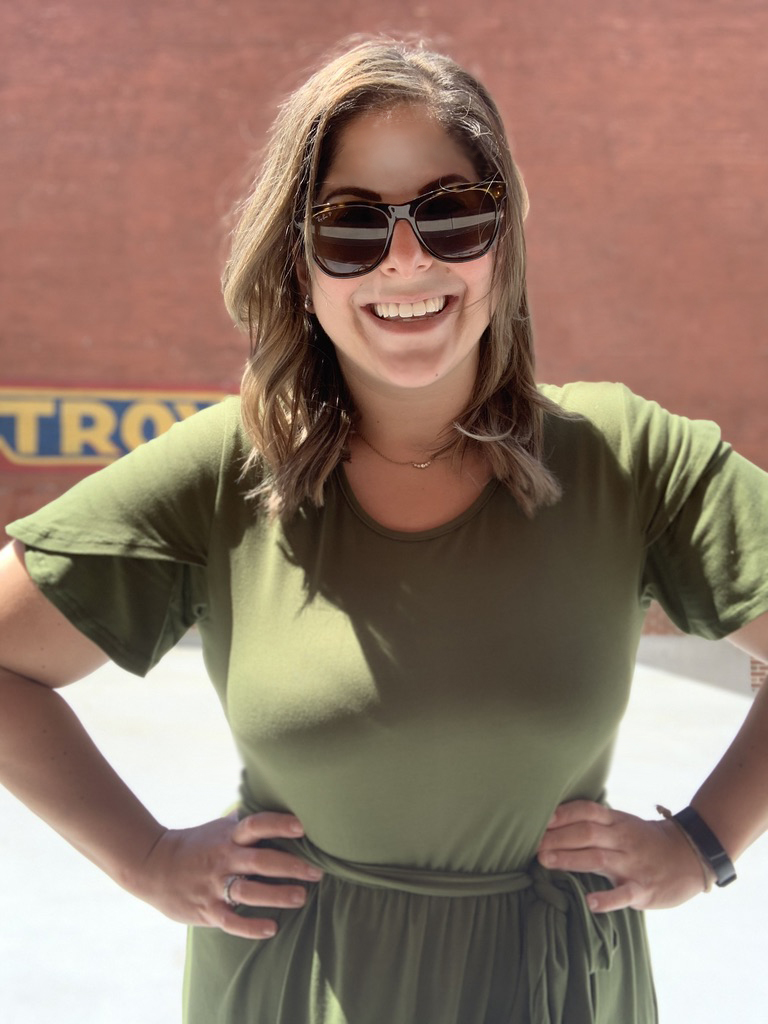 I've even looked at Walmart a few times, but they had nothing cute like their ads that I get on Facebook. I look bi-weekly at the clothing in Costco and BJ's (and usually pick up a pair of yoga pants during each trip). I've nearly resorted to creating my own tie-dye sweatsuit a couple of times, but I've resisted. And now that a few of the anchor stores at the mall are able to be open, I might go to Macy's, Boscov's, Lord & Taylor and Kohl's soon.
I miss the mall. I didn't know I would miss a mall until the Governor told me I couldn't go there for four months. I am dying to set foot in Nordstrom and J.Crew and Anthropologie. I want to go into Sephora and have someone help me pick out makeup I don't need. I want to walk by Mrs. Field's and smell cookies and Auntie Anne's for the overwhelming scent of a 4,000 calorie buttered pretzel. I want to be harassed by the dude with the hair stuff. (Is hair stuff or lotion? I don't really know, because I've never stopped.)
These were not things I ever knew I would miss. But it turns out, if the malls all go out of business, I'll be pretty sad. They truly feel like a 90s/2000s location that shaped my life and like my recent need for snacks I ate when I was I was 13 (Goldfish crackers), I also really want to go to Claire's and get another piercing in my ear.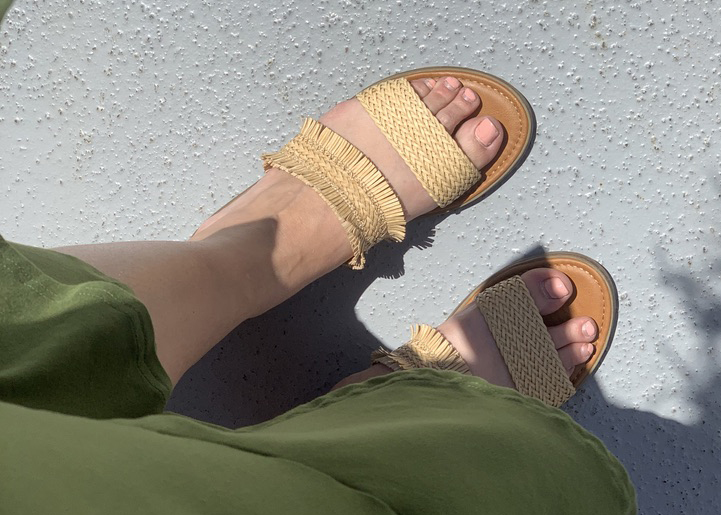 So what do you wear? Getting dressed has been a task, because:
I don't want to. I enjoyed the eight weeks I sat here in a sweatshirt doing Zoom interviews all day, only changing to throw on a shirt and some makeup around 3 p.m. to record something presentable for TV.
I'm enjoying my yoga pants and shorts. I despise putting on a full face of makeup or straightening my hair.
It's been 90 degrees and humid for four-straight days here in New York and I don't even want to go outside. My trips out have been for iced tea and ice cream. (And work, obviously.)
But I forced myself to get all gussied up. I have to get back into a routine again. As things reopen, and more of life returns to our new normal, we have to try to remember what we did for ourselves before. We got dressed up for dinner, we bought new outfits for dates, we got cute workout clothes so we could wear a coordinated outfit to the gym.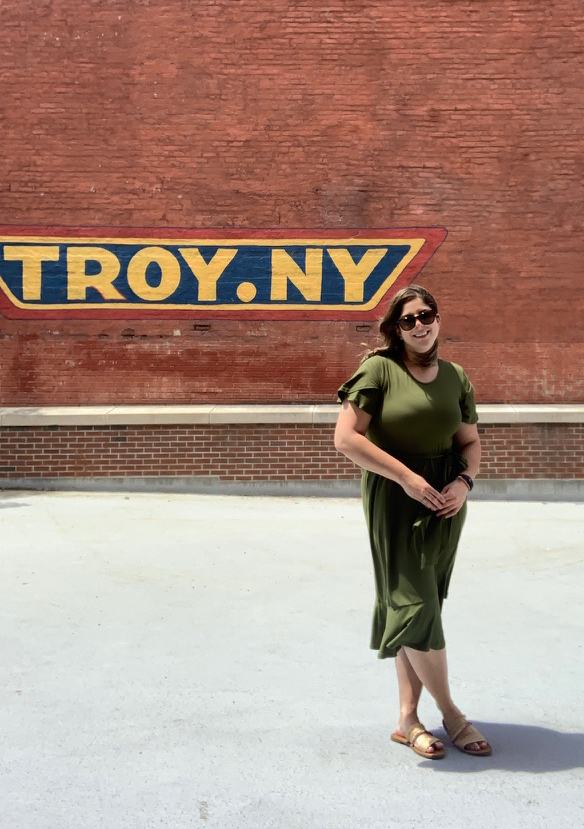 Still, my shopping habits have been on a down swing, other than all the new yoga pants. So, one of my most recent purchases was from the winter — a dress I only wore to work once prior to the stay-at-home order — and it's from Amazon.
So I tossed it on to go to a press conference the other day and I felt oddly human again. A dress. I hadn't worn one since the last time I anchored a sportscast on March 12.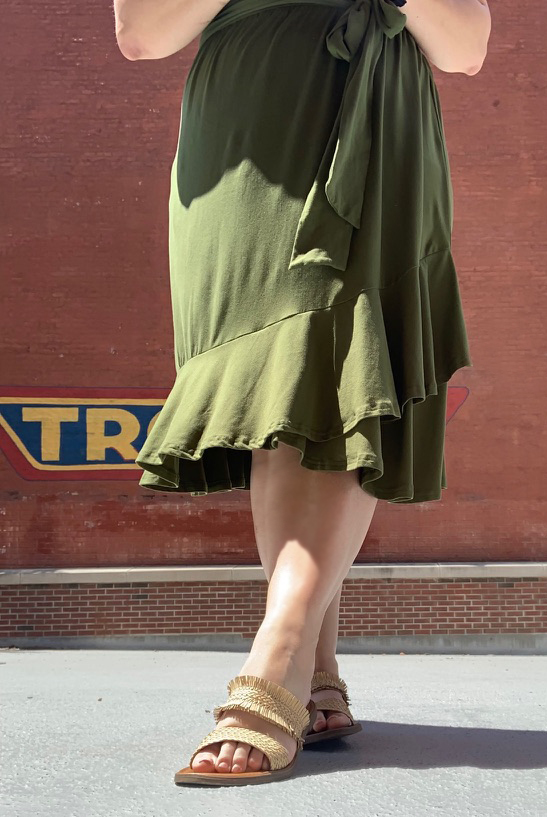 It's a perfect summer fabric. It falls nicely and breathes. I don't own a lot of green — but this verde is all-season, army green. It's a perfect hue for summer, fall and winter with some tights. The sleeves are a tulip hem, which are not only a pretty touch, but also flattering. And the hem at the bottom of the dress… well, let's say if you bought this dress in red, you'd look like the flamenco dancer emoji. I love this dress so much, I bought the long-sleeved version of it in another color — and there are 31 options for colors and patterns just in the short-sleeved version.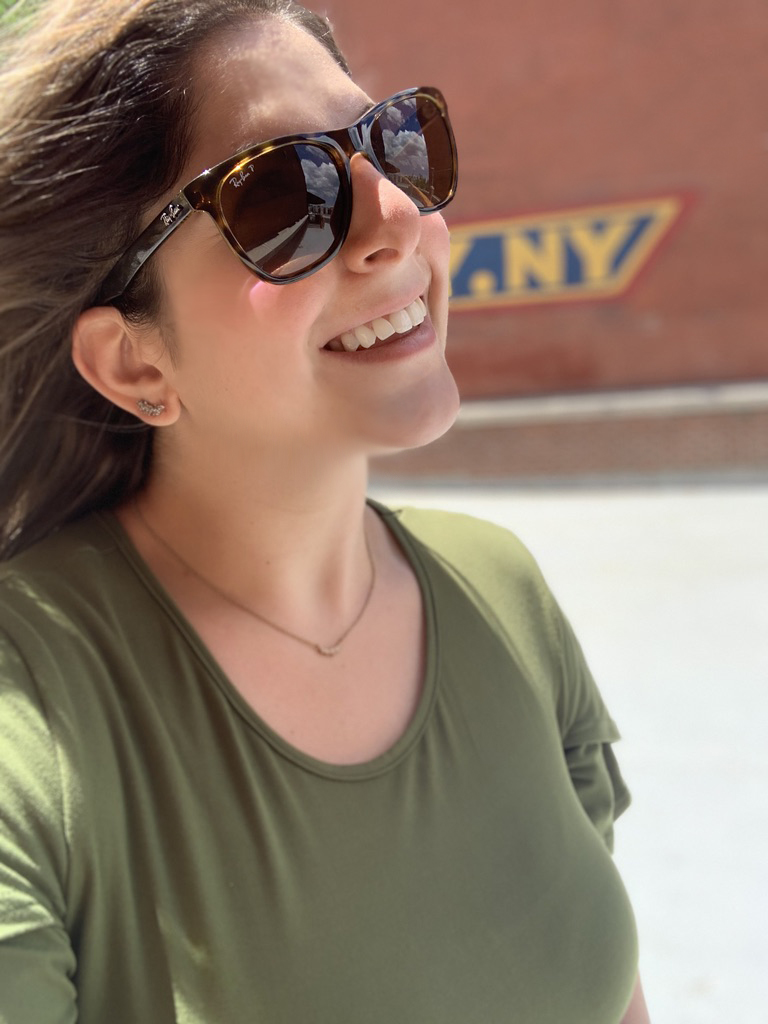 Because I was all dressed up with nowhere to go and no one to see me, I opted to pair the dress with flat woven slides. These were one of my Target impulse buys during a buy one, get one 50 percent off sale a few weeks back on sandals — and they were a good one. I wasn't sure how often I'd wear them, but they've quickly become my favorite summer shoe. They're light, comfortable and have a beachy/boho vibe that cool-ifies any of my outfits.
I've swapped out chunky necklaces for daintier versions — as I've had some sort of anxious physiological response to the stay-at-home order for the last 13 weeks — breaking out in hives on my neck almost daily. A doctor told me to ditch the big necklaces, swap my allergy pills and gave me a cream to use, which seems to be helping some, but not totally. This necklace is one half of a set from J.Crew factory and I've been wearing ear climbers almost daily, despite the multiple holes in my ears. I topped the look off with my favorite Ray Ban sunnies, perfect for a walk in the neighborhood.
Where have you been shopping? What are your favorite buys from somewhere unexpected while things were closed?
xoxo,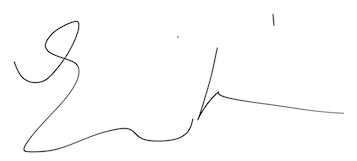 (This post contains affiliate links, which means I may make a small commission if you make a purchase using them.)