It's that time of year — the strawberry fields are full of ripe berries to pick, every road-side stand and farmer's market has fresh, native strawberries and if you're like me, you scoop them up as if you're never going to see strawberries again — then you have to figure out how to use them all before they rot.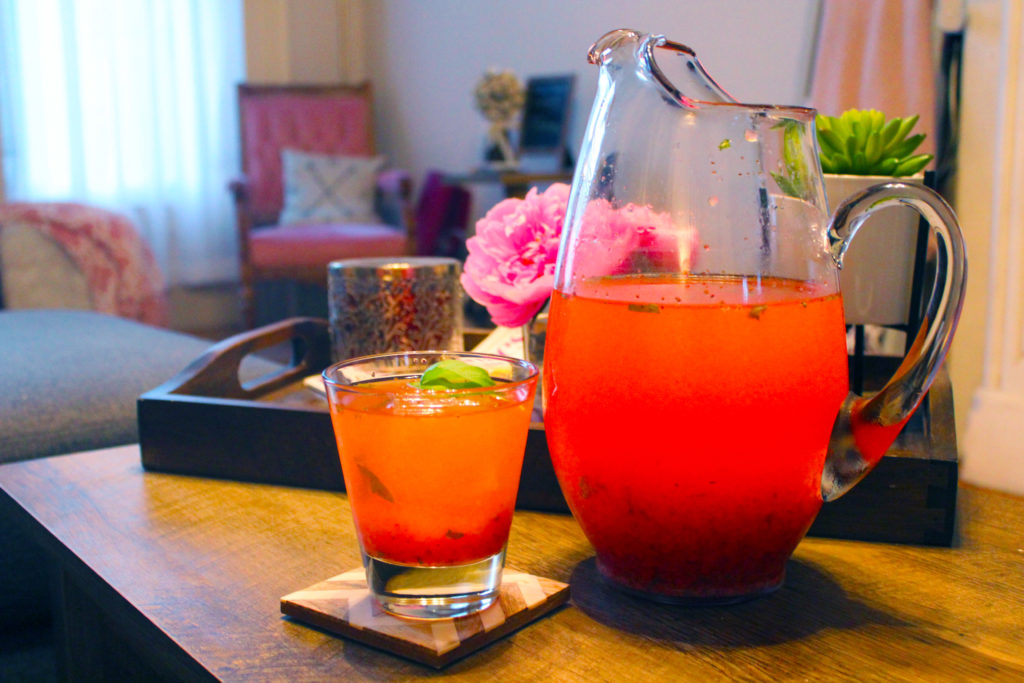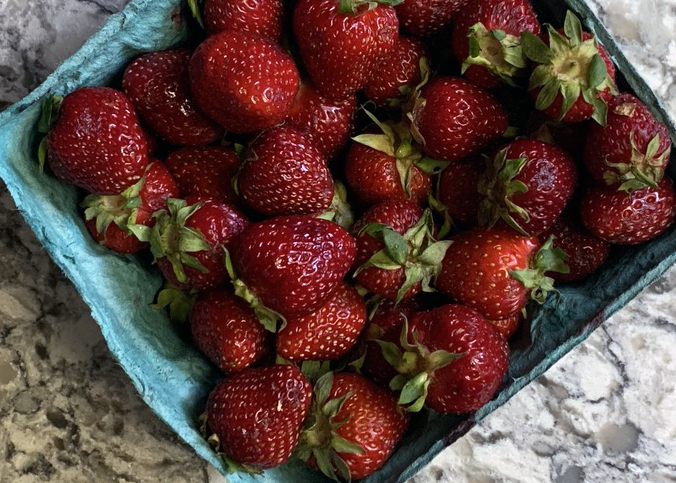 I've made a number of things over the years — strawberry shortcake is one of my favorites. I love a good strawberry lemonade, strawberry and cream pie, chocolate mousse and strawberry trifle, fresh strawberry ice cream, strawberry Nutella crepes — the possibilities are endless — but lately it's been too damn hot to bake anything.
I've somehow managed to kill a number of plants in my home (I swear, it's something in the air here) but recently purchased two large sweet basil plants. I've had fresh basil in my (three?) kitchens for the last 5 years because it's an ingredient I love to cook with and it's hard to find fresh.
Somehow, I killed three small basil plants in this house in the last five months, despite having the same one and keeping it healthy for nearly three years prior to that. So, I bought new ones. I went to BJ's a few weeks ago and they had a two pack for $8.99! I was laughing out loud in the store at how incredibly oversized they were and what a steal the price was for two. Other customers probably thought I was nuts, but whatever. I've managed to keep these alive … so far.
What I've also managed is an obsession: Swapping my morning coffee for energizing iced teas and lemonades. I've always been someone who mostly drinks water, but lately I enjoy that fruity taste. I've long-loved lemonade and staring at my two sources of fresh produce: Farmer's Market strawberries I grabbed when I was in Longmeadow and my still-alive-for-now basil plants, I thought: Why not combine them for something refreshing, sweet and thirst-quenching — but also moderately healthy?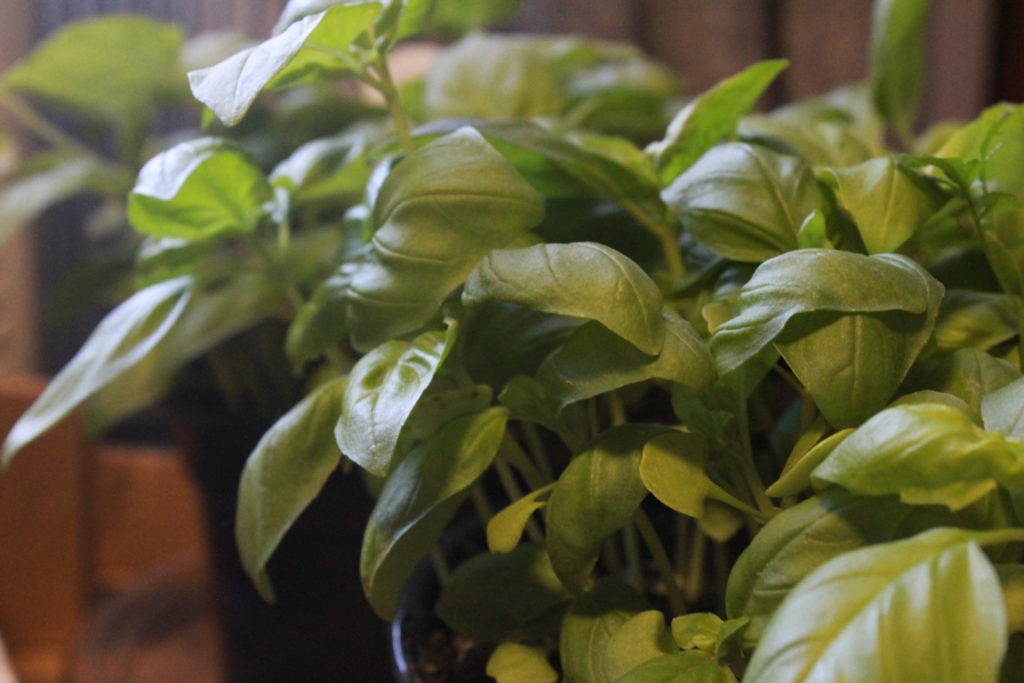 This recipe is too easy — I used Crystal Light powdered lemonade mix (which is low calorie, gluten free, sugar free and 0 carbs) because frankly, the strawberries and basil are the stars. You just need a very basic base. If you want to get all fancy and juice some lemons, you're welcome to, but you won't notice a huge difference in taste — I promise.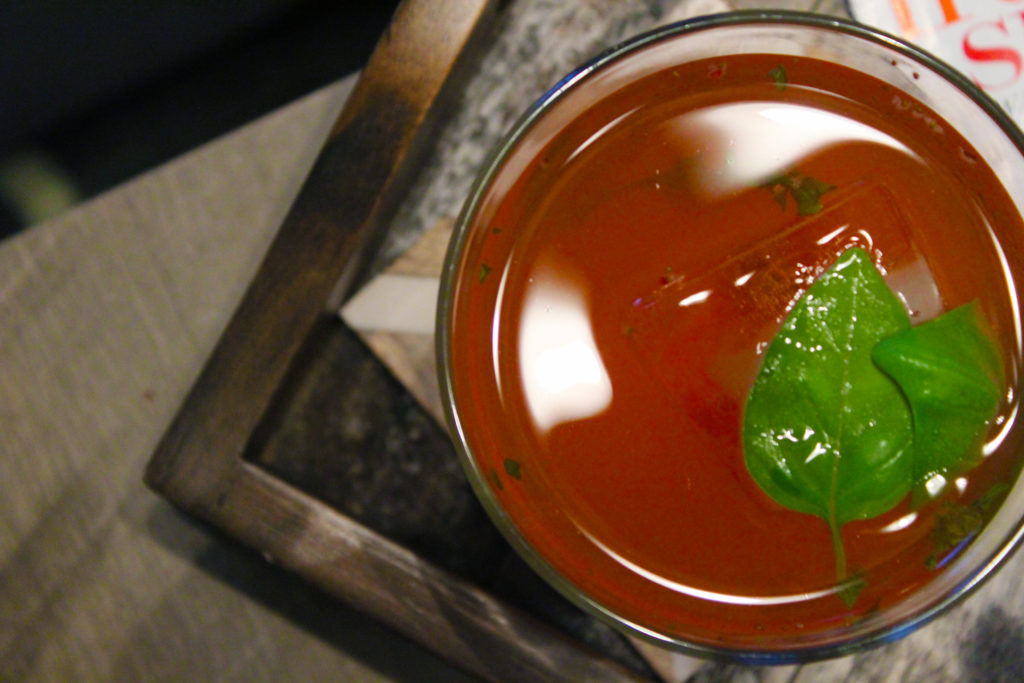 Strawberry Basil Lemonade
Ingredients:
1 1/2 cups of strawberries, stems and leaves removed
10-12 medium to large fresh basil leaves (approximately 1 1/2 – 2″ long or bigger)
1 packet of Crystal Light on-the-go powdered lemonade mix (or your favorite lemonade mix)
8 cups/2 quarts filtered water
A plastic or glass pitcher
Blender or food processor
Make it: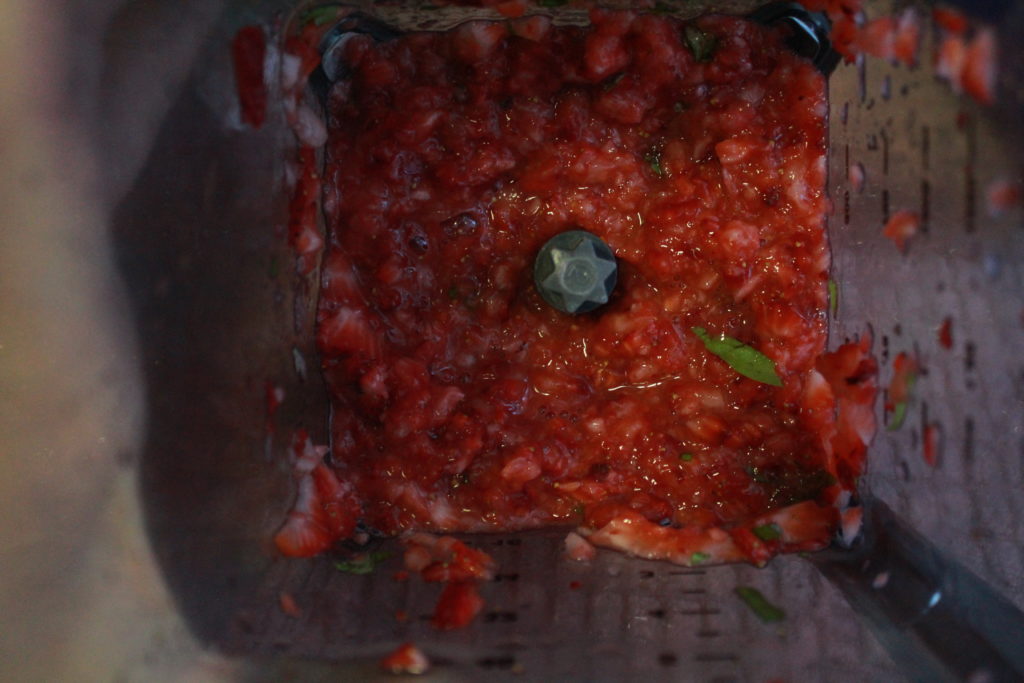 When strawberries are de-stemmed, add them and basil leaves to blender or food processor.
Using "Pulse" button, blend strawberries and basil just until combined and strawberries are chopped into small pieces. If needed, stop pulsing and use a wooden spoon to push fruit and leaves into blades so they can be chopped.
Once fruit and leaves are combined, there may be some liquid — you should have about two cups. Add chopped product to pitcher.
Pour packet of lemonade mix into pitcher on top of mixture and add 8 cups of filtered water.
Using wooden spoon, mix lemonade well.
Allow mixture flavors to meld for at least two hours before serving — even better if made a day ahead. Refrigerate after making.
When ready to serve, mix with wooden spoon — serve with ladle if necessary, so some strawberry and basil are in the glass. Serve with or without a straw, and with or without ice, garnish with additional basil, if desired and enjoy!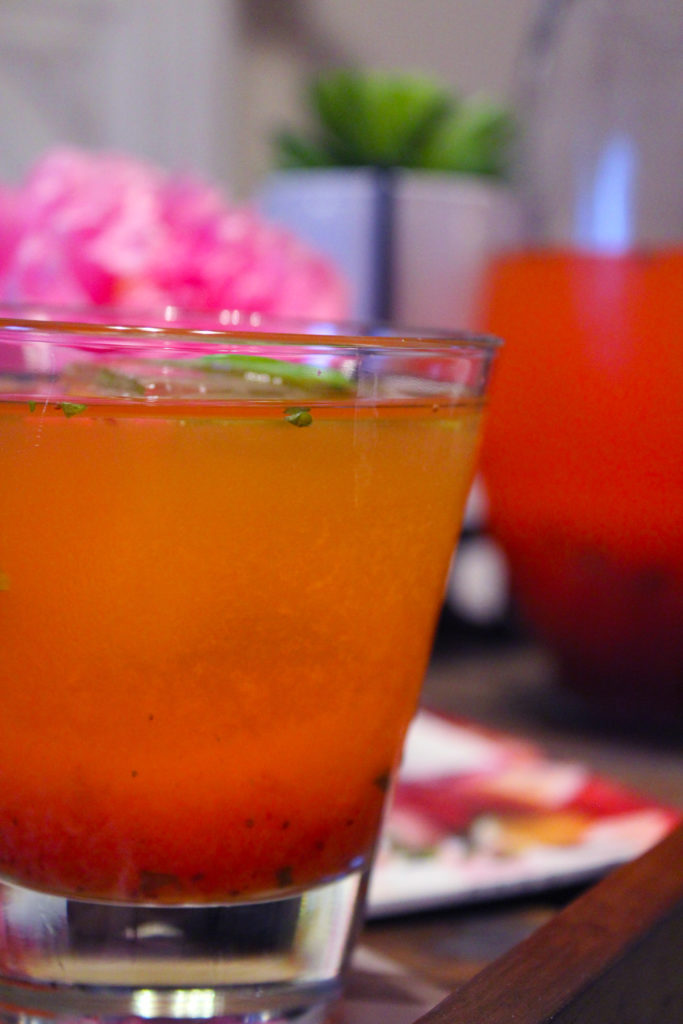 Bonus No. 1: Make it a popsicle
Prepare recipe above — but instead of refrigerating in pitcher, pour or ladle mixture into popsicle molds (I love these since they catch what melts and have a built-in straw!)
Freeze at least 4 hours before serving.
Bonus No. 2: Make it adult-y
This strawberry basil lemonade is divine with a little kick of alcohol in it!
Try 4 oz. (or more, I see your stay-at-home quarantine pours) of your favorite vodka or rum, add lemonade to fill glass and enjoy.
What's your favorite recipe for summer strawberries?
xoxo,