Jumpsuits are all the rage, but for years, I have strayed away. When I liked the way my legs looked more a few years ago I owned a few rompers, but never a full length jumpsuit.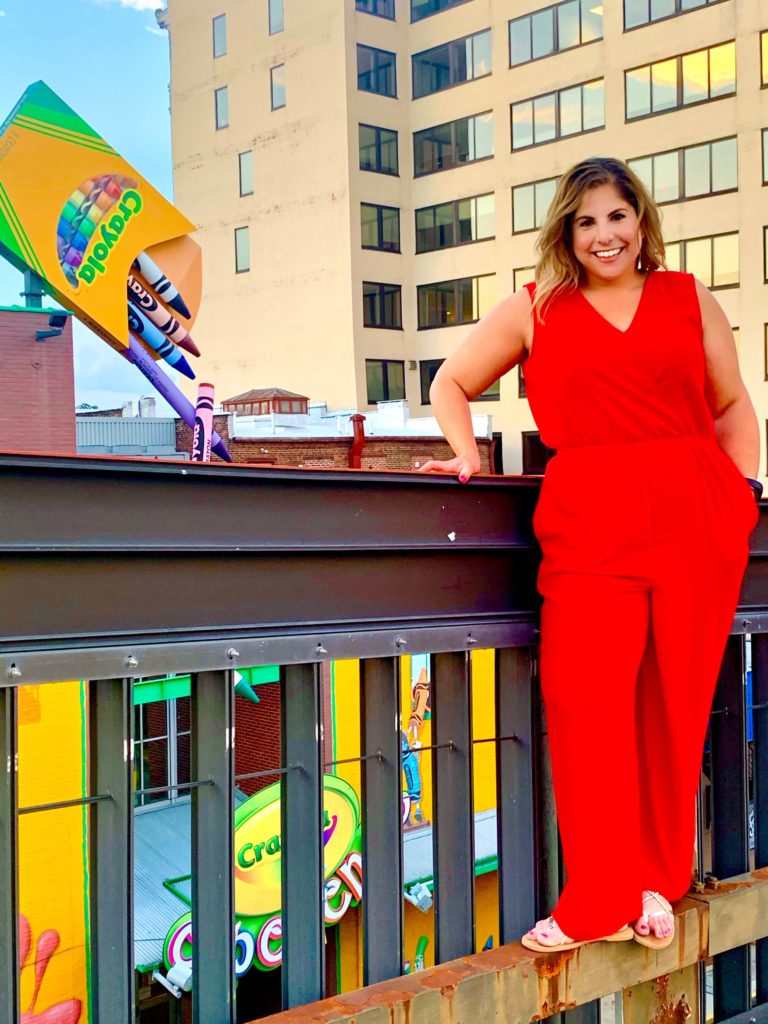 Why? I don't know, instead of just trying one on like a normal person, I worried how it might hug my stomach or butt — or that it would be too difficult to take off after a night on the town when I needed to use the ladies' room.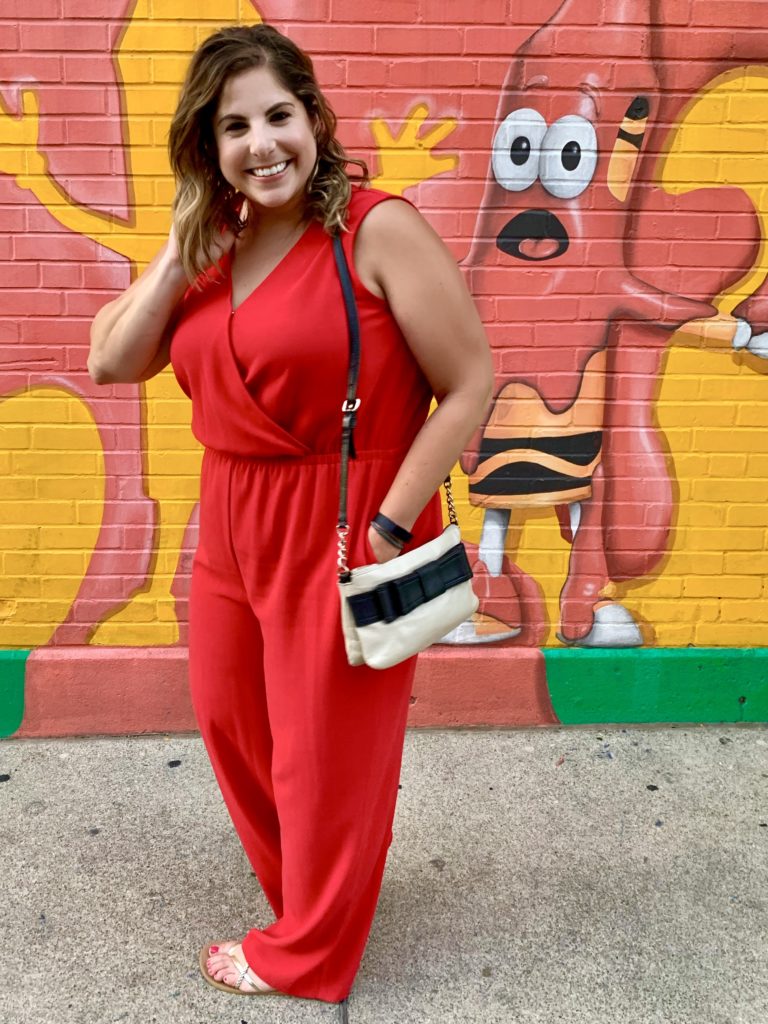 But for months, I've seen them everywhere. I realized: A jumpsuit basically is my two favorite things put together — it's a dress with pants attached to it.
I love the way dresses look, but always wear Spanx or shorts of some kind underneath, just in case I have a Marilyn Monroe over-the-subway-grates moment and so my non-thigh-gap doesn't chafe.
Enter the jumpsuit: There is no need for any of that, because the pants are included, but it's a single piece like a dress.
I went to Kohl's last week and I looked at several jumpsuits walking through the insanely discounted clearance racks, but I almost left with nothing. That's when I saw a rack in the middle of the aisle between the women's clothing and the beauty department and on it — a group of bright red, sleeveless jumpsuits caught my eye.
You can't try anything on in stores right now, so this was a real gamble for me. The jumpsuit was not an investment though. It was on clearance for $24, plus 30 percent off and I had $10 in Kohl's cash… so this jumpsuit was a mere $6.80 after all that. For that price, I just couldn't pass up giving it a shot. (It's still on sale, BTW.)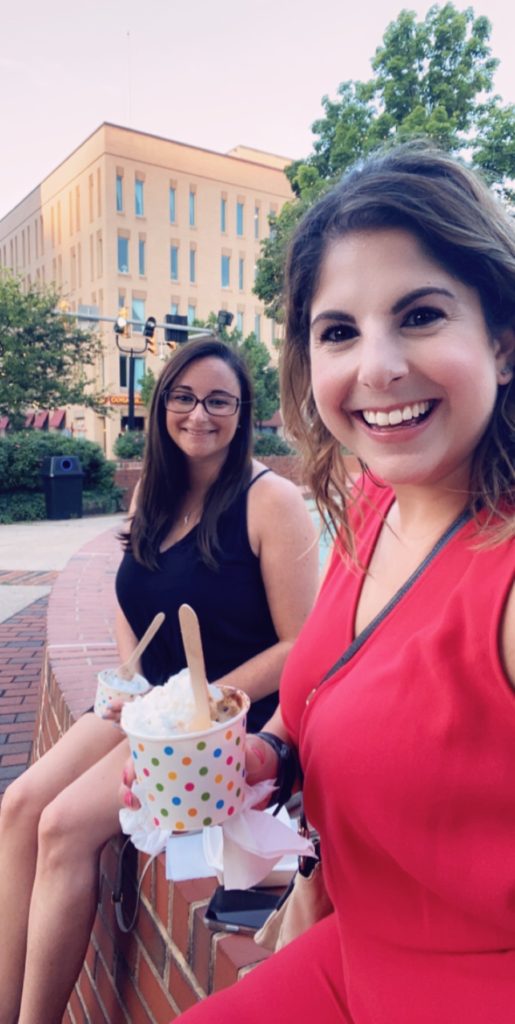 I brought it and a few other finds home and tried it on that night to discover — SURPRISE — jumpsuits actually hide every part of my body that I am not perfectly pleased with right now.
The waist is perfectly natural where it needs to be and this faux wrap across the chest is super flattering. The legs are wide, also making them perfect for this 90+ degree heat and humidity and this jumpsuit is appropriate enough to be worn to work, out on the town or just for a day of errands.
I gave this jumpsuit a test drive for the first time on a quick trip to visit my best friend Nicole in New Jersey. We hadn't seen each other since my birthday back in October. I was on vacation and decided to take a ride down to see her since we've both basically been self-quarantined for most of 15 weeks other than seeing close family and shopping trips.
Nicole lives close to Pennsylvania, so we took a ride into Easton for dinner at The Bayou and ice cream at Bank Street Creamery. It's weird not to hug your friend of nearly 13 years or try each other's food, but it was nice to get out, eat a meal we didn't have to cook and spend some quality time together. (She may have gotten me back into the Real Housewives of New York, we'll see.)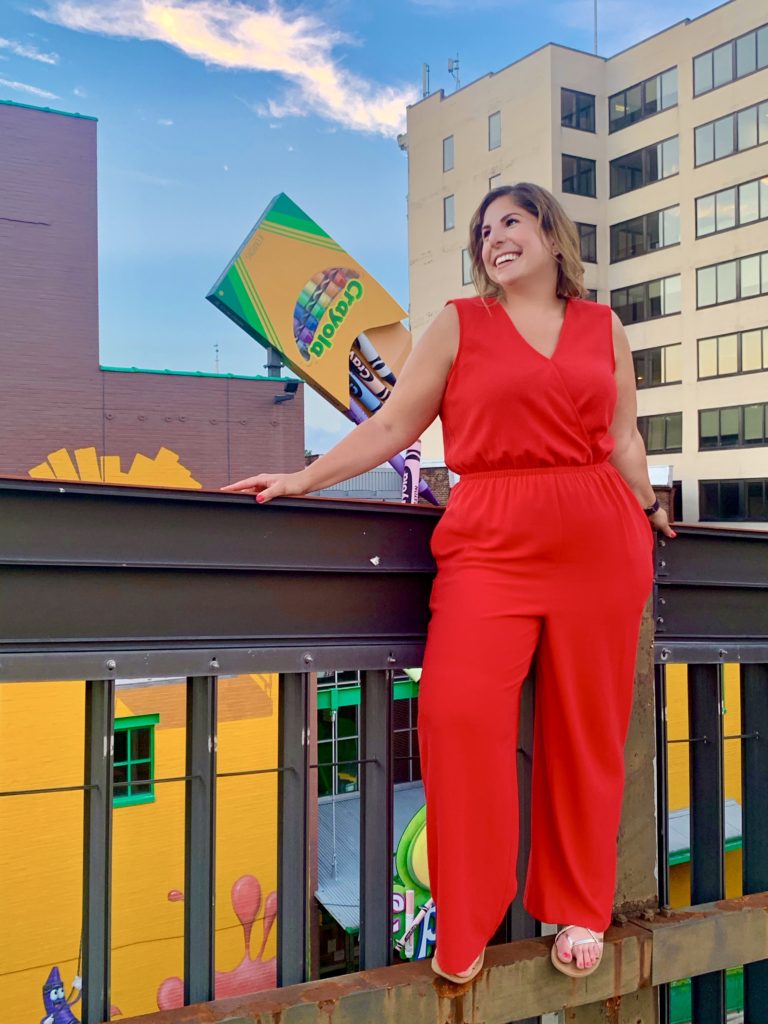 One of the coolest things about Easton is that the Crayola Factory is right in the middle of downtown and its sculptures and murals make for great backdrops. We started in front of the mural behind the factory but then Nicole (my always Instagram boyfriend, since I don't have a real boyfriend) suggested the roof of the parking garage … and now I have photos with a giant box of Crayola crayons, which is pretty much the coolest thing ever, I think.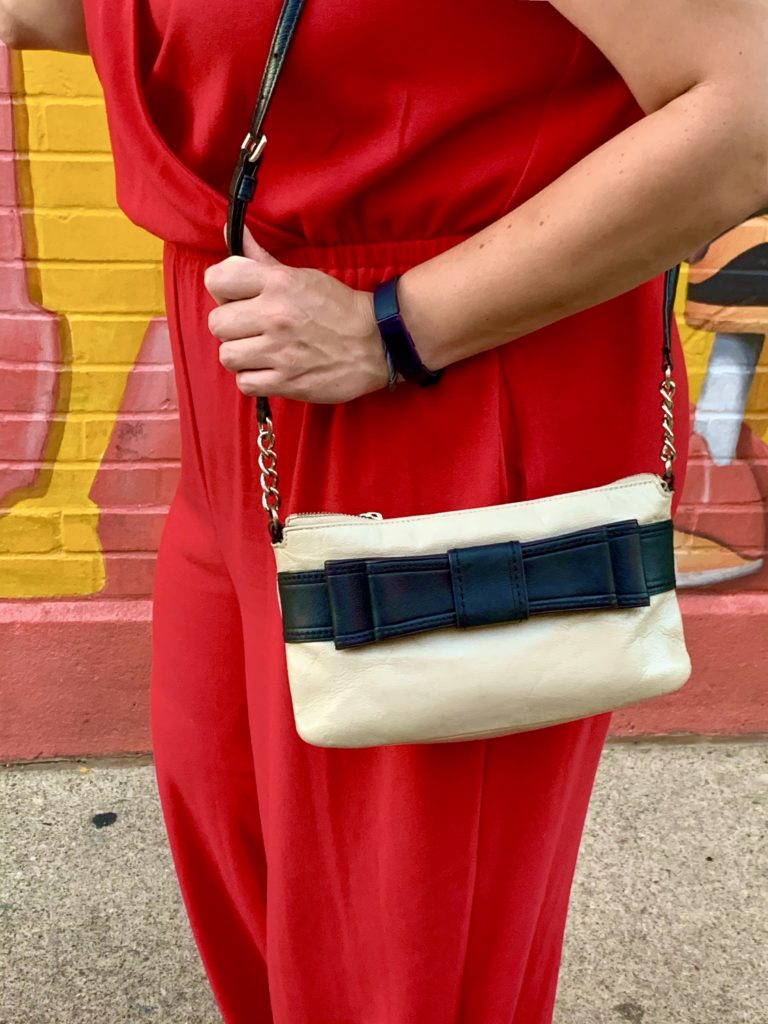 So the super easy way to wear a jumpsuit? Stop stressing about it and just go get one. Put it on. Love it like I did.
Also … stay tuned for details about a DIY on that Kate Spade bag I've got slung over my shoulder.
Have you tried a jumpsuit yet?
xoxo,