In 2018, I was purchasing a home for the first time and wanted to make a lot of my own decor, so I started researching on the best way to do that. I've always been creative. I've loved to paint and draw, spent a summer at Savannah College of Art & Design in high school and even planned on going to art school for college for some time before finally making the decision to apply for science –then eventually journalism (see About Me for more deets), so it made sense to start experimenting with making my own signs.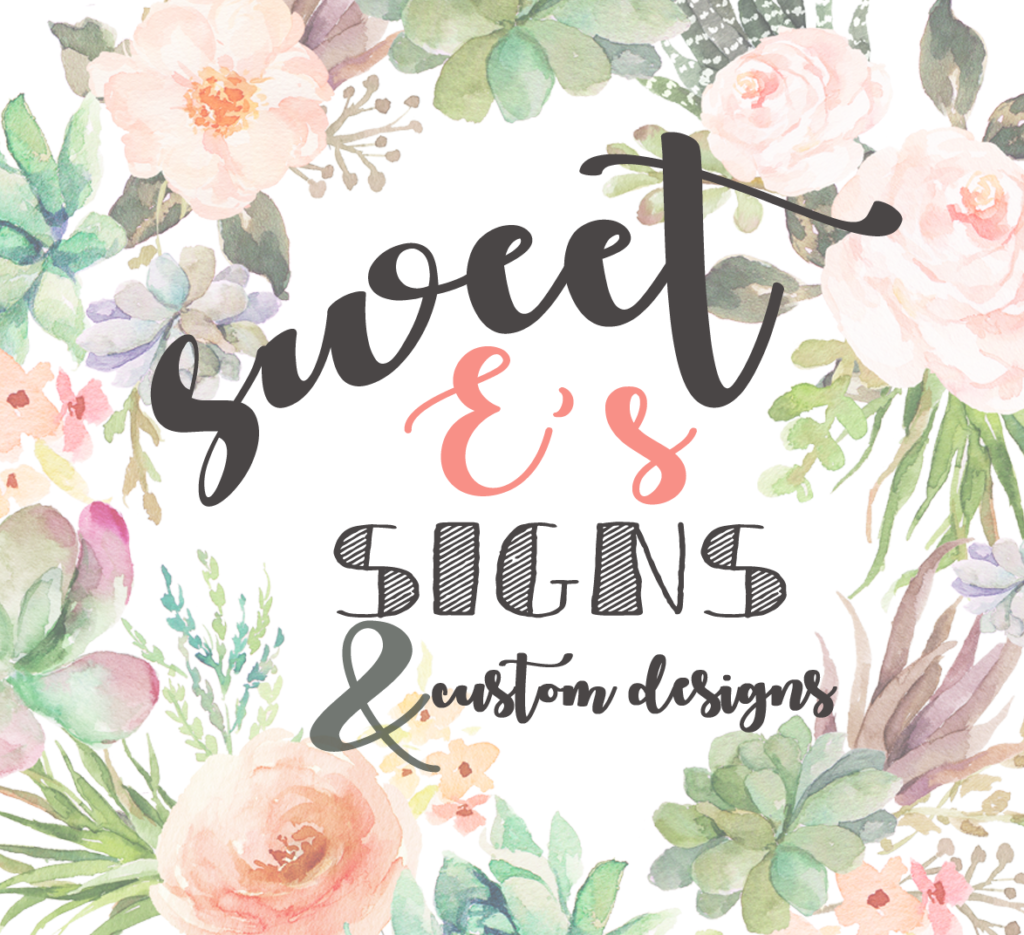 It started as just stuff for the house — reclaimed pallet wood signs, wood slices — whatever I could get my hands on around Sioux Falls. Then friends started asking for things, saying they'd be happy to pay me. At first, I just charged for materials, then one day it came to me: Sweet E's Signs & Custom Designs was born in June 2018.
I started making things regularly and found some local craft shows to partake in. When I got a job offer in Upstate New York in November 2018, I decided to bring the business with me, but it was quickly clear that I didn't have the room to do it in my one-bedroom apartment.
My parents, who still live in Longmeadow, Mass. helped me set up a craft area in the finished basement of our family home — but that wasn't all they did. I frequently go there to work on items and orders in a space which they've set up immaculate shelving full of my products and blanks, my merchandising pieces and register for craft shows, my bags, tissue, business cards, item tags and much more. My dad, Kevin, helps cut the wood and design new items, while my mom is constantly helping me sell at shows and is there to help with sewing projects. Sweet E's is much more than just signs these days, thanks to them — there are custom pillows, towels, makeup bags, can coolers and more.
It's more than just a side hustle for me. I truly love seeing the looks on people's faces, getting thank you notes for items or photos of how something looks in someone's home. It's like a little piece of my heart lives on wherever an item I've made goes and I feel truly honored that someone would choose to support handmade and local, over a big box business where they might cost a little less.
You can find Sweet E's on Facebook, Instagram and Etsy, if you're interested in browsing my designs or purchasing an item.
If you happen to live in southern Western Massachusetts, you can find a small selection of Sweet E's items at Outside the Box Gift Shop in Ludlow.